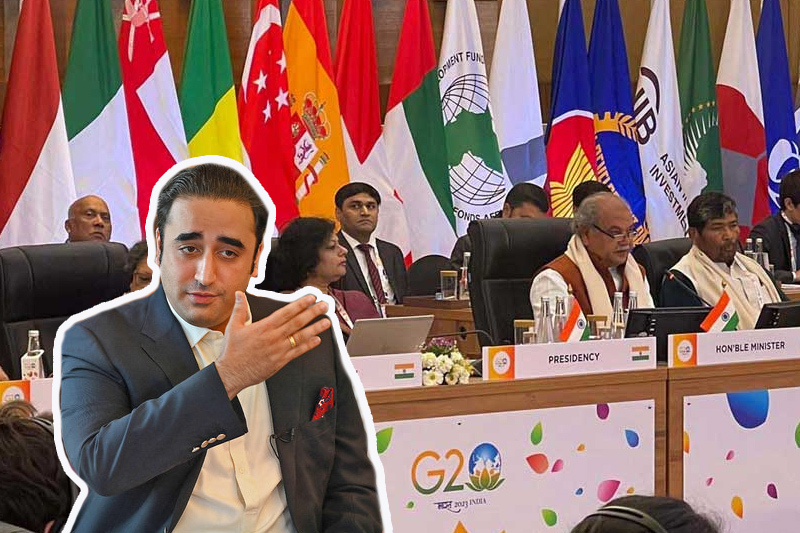 Pakistan foreign minister: India abusing G20 with Kashmir meet
Pakistan foreign minister: India abusing G20 with Kashmir meet
India is "abusing" its presidency of the G20 (Group of 20), an intergovernmental forum comprising 19 countries and the European Union, by holding a tourism conference in Indian Occupied Kashmir, Pakistan's Foreign Minister Bilawal Bhutto Zardari said.
India is hosting a G20 conference in Indian Occupied Kashmir's capital Srinagar from Monday to Wednesday. However, the Islamic Republic of Pakistan and the People's Republic of China opposed this move.
In an interview in Muzaffarabad, the capital of Pakistan-administered Kashmir, Bilawal Bhutto Zardari slammed India. He said, "I wish I could say I was surprised, but I think that this is a continuation of what is becoming a norm now, of India's arrogance on the international stage."
Keep Reading
He went on to say, "They (India) think that by holding one event in occupied Kashmir they can silence the voice of the Kashmiri people, then I believe that they are truly mistaken." He also called the G20 meeting in Indian-administered Kashmir illegal. He said that holding the G20 meeting in Kashmir violates international law and the United Nations Security Council resolutions.
On Monday, many people demonstrated in Pakistan-administered Kashmir to oppose India's decision to host a G20 meeting in India-administered Kashmir. While protesting, several people in Kashmir said, "Go India go back and boycott, boycott G20 boycott!"
India and Pakistan have fought three wars since independence from Britain in 1947, two of them over the Kashmir issue. The two countries claim Kashmir as part of their territory.
Recently, Chinese Foreign Ministry spokesperson Wang Wenbin said, "China opposes holding any form of G20 meetings on disputed territory. We will not attend such meetings."
However, India has said that it is free to hold key meetings in its own place. Jitendra Singh, Minister of State in the Ministry of Personnel, Public Grievances and Pensions of India, has said that the G20 meeting in Srinagar is a "big opportunity" for India.