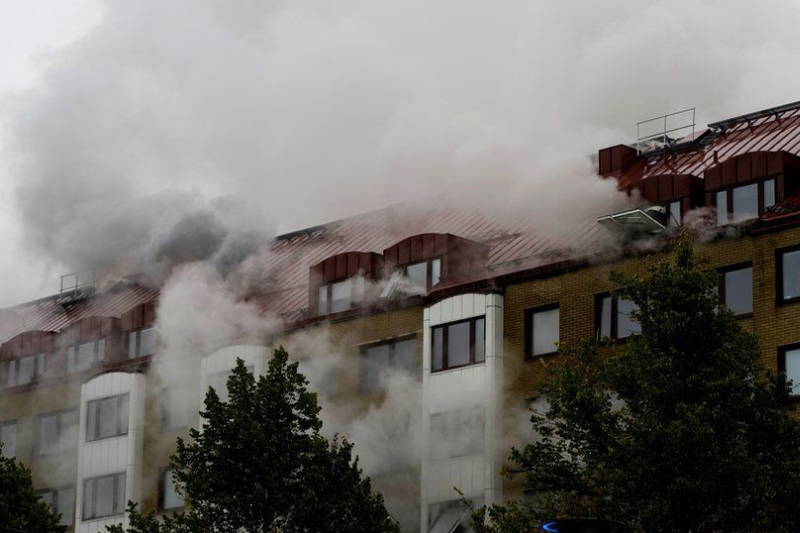 probe ongoing as sweden records four residential explosions
Probe ongoing as Sweden records four residential explosions
Bomb squad experts have been called in as multiple Swedish cities witnessed four explosions in an hour on Thursday. The incidents were recorded amid the Scandinavian country struggling to control a recent increase in violence as gangs settle scores fuelled by the drug trade.
Just after 1 am local time, the police in Gothenburg were alerted to reports of a couple of explosions at separate locations, just 10 minutes apart. Both addresses have been cordoned off and probes were ongoing, officials added.
The national bomb squad had also been called to the crime scene. No victims were reported in either of the bombings, with only material damage being registered. An hour later, a couple more similar incidents were reported just minutes apart in separate addresses.
Norsborg, a suburb south of Stockholm, recorded an explosion, with Nyköping about 100 km south of the capital also witnessing one. This time as well, no reports of people being injured surfaced. All four incidents were recorded at residential buildings.
Keep Reading
'Sweden Will Need To Live With A Different Image Abroad'
Officials in Gothenburg said it was too early to determine a motive for the two explosions, according to AFP. The incidents have come against a backdrop of elevated levels of violence in Sweden in recent years. The country recorded 90 blasts in 2022, police data suggests.
Another 101 cases of attempted bombings or preparations for explosions were reported last year. Meanwhile, as of August 15, 2023, Sweden has seen 109 detonations. Bombs are mainly being used to intimidate targets, police have previously said.
But shootings are apparently being used to kill and eliminate enemies. The Scandinavian country registered 391 shootings last year, with 62 of them considered fatal – up from 45 the year before, according to police data.
On Thursday, Sweden's counter-terrorism chief warned the country would need to live with a different image abroad after repeated burning of holy books in the capital – acts that have drawn serious condemnation from across the globe, especially from the Muslim community.