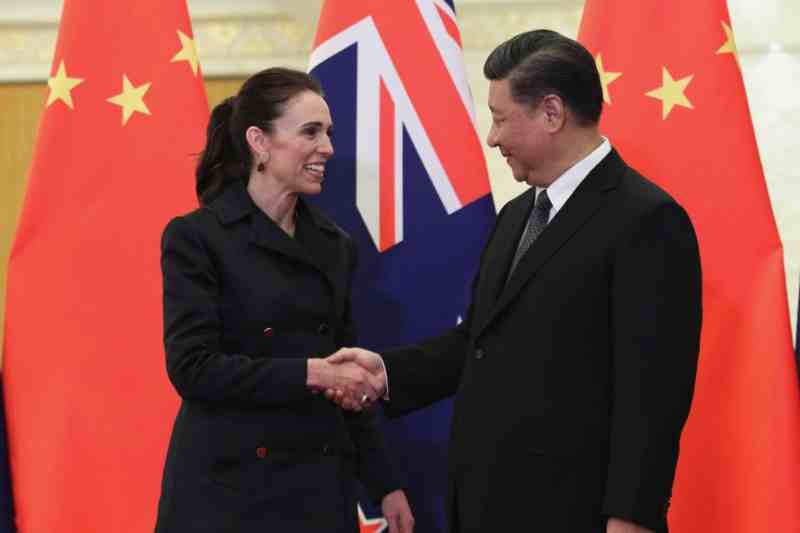 NZ's trade minister
NZ's trade minister advises Australia to show more respect while dealing with China
Australia's senior government officials are fumed after New Zealand's Trade Minister Damien O'Connor suggested Australia show more respect to China in order to mend ties with the nation.
Moreover, what angers the Australian government is the continuing pattern of New Zealand not to collectively stand with allies against China's developing aggression in recent months.
On Wednesday, O'Connor in an interview on CNBC stated that New Zealand had mature relations with China and we were able to raise matters of concern. "I can't speak on behalf of Australia and how it runs its diplomatic relations, however, if they were to follow our example, they need to show some respect and be cautious with wording while dealing with China", he added.
O'Connor called his counterpart Dan Tehan on Thursday to clear that he didn't mean to speak on behalf of Australia when offering his views on CNBC.
In a statement released by NZ's trade minister's office on Thursday, he stated that "he had spoken to Australian trade minister Dan Tehan recently to clarify that in the interview we didn't speak for Australia on this issue or any other matter".
According to The Sydney Morning Herald and The Age reports, the Australian government stated its concerns to New Zealand a month ago after its Foreign Minister, Nanaia Mahuta, offered to intercede a détente between Australia and China and stated that both nations require to concede in certain areas.
Australian government officials were likewise put off recently by New Zealand being the lone member of the Five Eyes intelligence-sharing plan and not being on the same page while criticizing the arrests of pro-democracy activists in Hong Kong, which Beijing's The Global Times on Wednesday stated as a wake-up call for Canberra.
Related Posts
On Tuesday, New Zealand marked a trade deal with China, allowing Kiwi exports faster access to the Chinese market and a decrease in tariffs on wood and paper items.
The relations between Australia and China have crumbled awfully after Beijing slapped trade sanctions of more than $20 billion on fares including Australian wine, cotton, grain, coal, and beef.
China has objected Australian government on a number of moves, including new laws to tackle foreign interference, banning the Chinese tech giant Huawei from its 5G network, and the push for an independent investigation into the origin of the coronavirus pandemic.