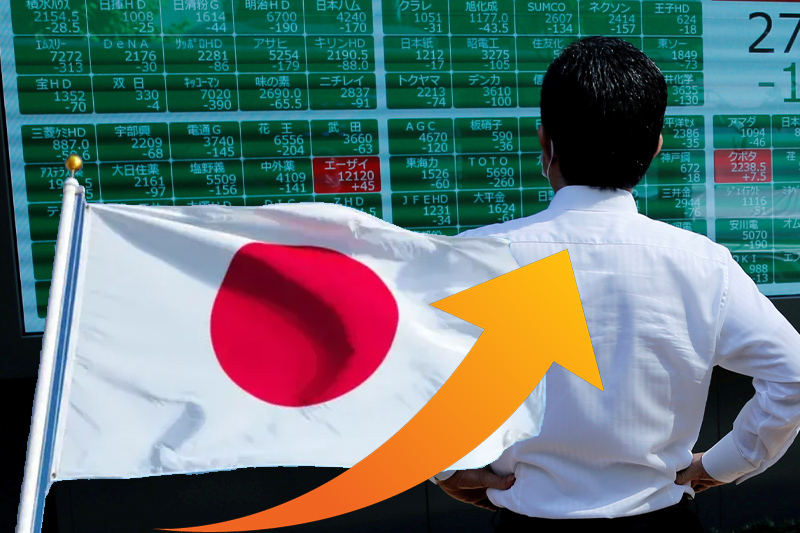 Nikkei in Japan is at a 33-year high, giving it extra wind in its sails
Nikkei in Japan is at a 33-year high, giving it extra wind in its sails
Investors are optimistic that the rise in the third-largest market in the world has just begun as Japan's stock market is now trading above 33-year highs last seen during the nation's "bubble" era.
The purchase from foreign funds is being fueled by low valuations, business reforms, Chinese capital outflows, low interest rates, and not least, the confidence of the American investor and billionaire Warren Buffet.
According to fund managers, interest in Japanese equities is at its greatest level in over a decade. Foreign investors are still underweight, despite the steady influx over the last six months, allowing potential for allocations to change.
The Nikkei has reached multi-decade highs thanks to a robust earnings season, a cheaper yen, and an economy that is beginning to show indications of a lasting recovery.
On Monday, the index topped the 31,000 mark, reaching a brand-new 33-year high. Investors are still chasing the rise despite the fact that gains have exceeded 20% for the year, making it the best performing Asian stock market and second only to the Nasdaq in terms of overall performance.
Keep Reading
According to Richard Kaye, a Japan-based portfolio manager with asset management Comgest, "it feels like Japan is suddenly attracting a lot of interest, as it hits its highest market level since The Bubble."
Recent inquiries from American institutions eager to invest for the first time in Japan came to him, and last month he was requested to approve a $150 million capacity expansion for a European client's Japan mandate.
The Nikkei is predicted to complete the year at 35,000 by brokerage SMBC Nikko Securities, while the index is predicted to end the year at 33,500 by Sumitomo Mitsui DS Asset Management.
According to UBS, foreign investment into Japanese equities and futures has reached $30 billion so far this year, signaling that after three years of withdrawal, overseas investors will start returning to Japan in 2023.
JPMorgan estimates that foreign investors invested 5 trillion yen ($37 billion) in Japanese equities in April, a monthly record that has only occurred six times in recorded history.