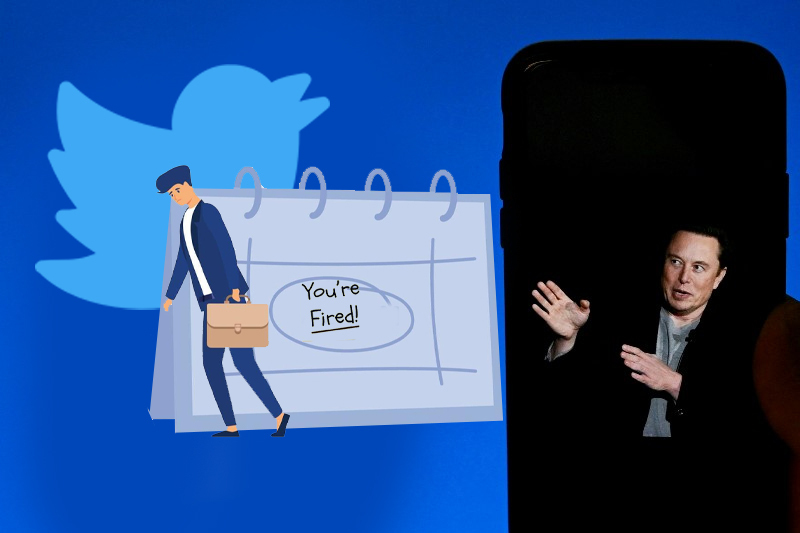 Musk's Twitter cuts another 200 jobs, axes about 10% of workforce
Musk's Twitter cuts another 200 jobs, axes about 10% of workforce
In its latest round of layoffs since SpaceX and Tesla CEO Elon Musk took over the social media platform last October, Twitter has fired at least 200 employees or nearly 10% of its workforce.
The latest job cuts made on Saturday night impacted product managers, data scientists, and engineers who were involved in tasks concerning machine learning and site reliability, the New York Times reported late on Sunday, citing people familiar with the matter.
Twitter had a headcount of about 2,300 active employees, Musk mentioned last month. The billionaire in November last year had raised warnings over the service encountering a "massive drop in revenue" as advertisers pulled spending amid concerns over content moderation. That month, about 3,700 employees were given pink slips in a highly controversial cost-cutting move.
Keep Reading
The NYT report also mentioned that the latest layoffs come at a time when the micro-blogging site reportedly made it more challenging for workers to communicate with each other.
Twitter's internal messaging service, Slack, was taken offline, some employees told the publication, preventing them from looking up company data or chatting with each other. Later on, some people also reportedly found that they were logged out of their corporate email accounts, eventually raising alarms over another round of mass layoffs.
The latest round of job cuts is reportedly the largest after the Tesla boss told employees in an internal meeting that there were no further plans for workforce reduction.
In addition to the product managers, data scientists, and engineers impacted this time, even the company's monetisation infrastructure team was reportedly slashed to lesser than eight people, from the previous 30, as Musk continues to adopt a number of cost-cutting measures.
Also Read:- Nearly 60 killed as boat carrying migrants, refugees sinks off Italy