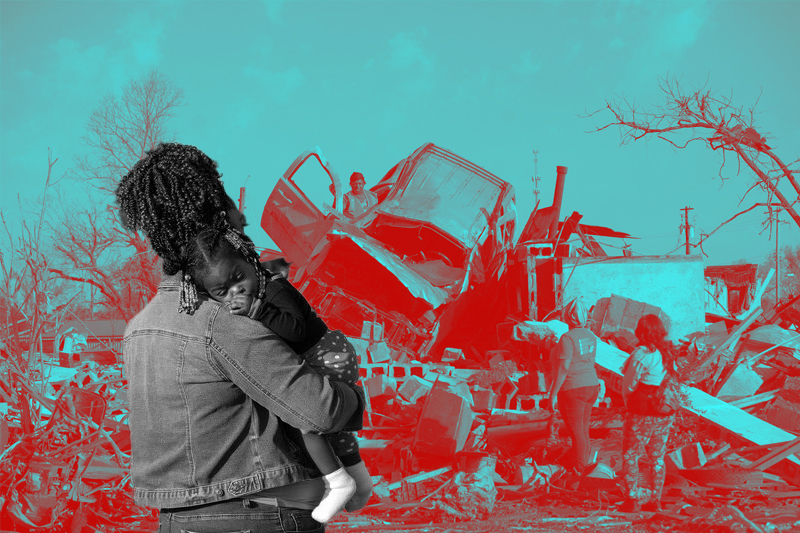 More storms feared after Mississippi tornadoes kill 26
More storms feared after Mississippi tornadoes kill 26
A number of storms could be on their way to the US state of Mississippi following a series of tornadoes that tore through it and Alabama on Friday night, killing at least 26 people, Governor Tate Reeves said.
Hundreds of people have been displaced in the wake of the disaster, with the mayor of one of the worst affected towns – Rolling Fork – saying he had lost personal friends.
The tornado, classified as 'violent' and given the second highest rating possible, was the deadliest in the state of Mississippi in over a decade. It uprooted trees, brought down power lines, and overturned trucks into houses.
Keep Reading
While on Saturday, survivors could be seen walking around in shock, scenes were a little different on Sunday. Volunteers, some arriving from neighbouring Tennessee and Louisiana, could be seen helping with the clean-up operation.
President Joe Biden has declared a state of emergency and deployed federal resources to help with the rescue and response in some of the worst-hit areas. Stations have been set up outside some buildings still standing where people can collect food and water.
Speaking at a news conference convened in Rolling Fork, Governor Reeves said it had been "heartbreaking" to see the loss and devastation, but commended the efforts Mississippians put in to effectively respond to the situation. The extent of the devastation in the western town is still difficult to comprehend. Also speaking at the conference, Mayor Eldridge Walker showed his optimism, saying Rolling Fork would come back "bigger and better than ever before."