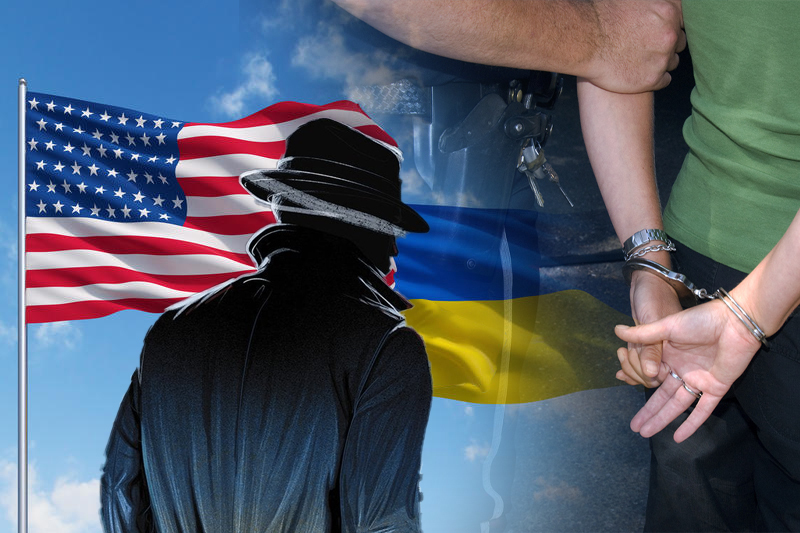 Accused Russian spy collected U.S. info on Ukraine war before arrest
Accused Russian spy collected U.S. info on Ukraine war before arrest
Washington: Before his cover was blown, a suspected Russian intelligence officer who was detained last year after allegedly attempting to infiltrate the International Criminal Court was in the United States learning about American foreign policy, according to court documents filed Friday.
Under the guise of Victor Muller Ferreira, Sergey Vladimirovich Cherkasov was charged in the U.S. District Court for the District of Columbia with working illegally as a Russian intelligence agent during his two years of graduate study there. He is accused of multiple counts of fraud.
Ever since his arrest in April of last year, Cherkasov has been detained in Brazil for fraud. Russia has been attempting to extradite him on the grounds that he is wanted there for trafficking in illegal drugs. The FBI believes that Russia is bringing its spy home under the guise of drug charges.
Keep Reading
Changing to Brazilian
More information about Cherkasov's life as a covert agent is revealed in the criminal complaint that was submitted on Friday, including his time creating a false identity in Brazil more than ten years ago and his applications for jobs in the United States, including some that required a security clearance.
Cherkasov adopted his new identity in Brazil in 2010 after obtaining a fake birth certificate, according to court documents, years before his arrest. He then invented a fictional childhood.
According to a document with details of his cover that was discovered with him when he was detained in Brazil, his allegedly deceased mother was a Brazilian citizen, and he spent a lot of time with his aunt who spoke poor Portuguese and enjoyed showing him old family photos. He explained that he disliked fish because he could not stand the smell of it because he was raised close to the port, which was unusual for a Brazilian.
After years of adjusting to his new identity, Cherkasov was granted a visa and accepted to graduate school in Washington. CNN has reported that he attended the Johns Hopkins School of Advanced International Studies, although court documents do not specify the institution.
He allegedly sent his handlers a letter that read, "There is no better and more prestigious place for us to be." We are now playing in the big-boys league.
Ukraine's invasion
Cherkasov is said to have been communicating with his handlers near the end of 2021 about the American stance on a potential Russian invasion of Ukraine.
After speaking with his contacts at two think tanks, he wrote in one message, "I was aiming to find out what are their recommendations to the administration."
According to court documents, the messages to the handlers contained information about his conversations with experts as well as details about the Russian military buildup close to NATO and the border with Ukraine that he had learned from online forums or reports.
The International Criminal Court in The Hague was Cherkasov's next destination, where he completed an internship.
The criminal complaint claims that in March 2022, "the ICC was of particular interest to Russia after it received numerous public referrals regarding human rights violations committed by Russia and its agents during its invasion of Ukraine in February 2022."
Cherkasov, however, was turned away as he arrived to begin the internship. Days later, he was detained in Brazil on charges of fraud.
What specifically alerted Dutch intelligence to Cherkasov's alleged espionage is not stated in the criminal complaint. However, it does state that in 2022, Cherkasov personally met with FBI special agents, though it is not specified under what circumstances.
Following his capture, Brazilian authorities turned over to the FBI covert communications gear that had been found in isolated areas of Brazil and that Cherkasov had allegedly hidden before travelling to The Hague.