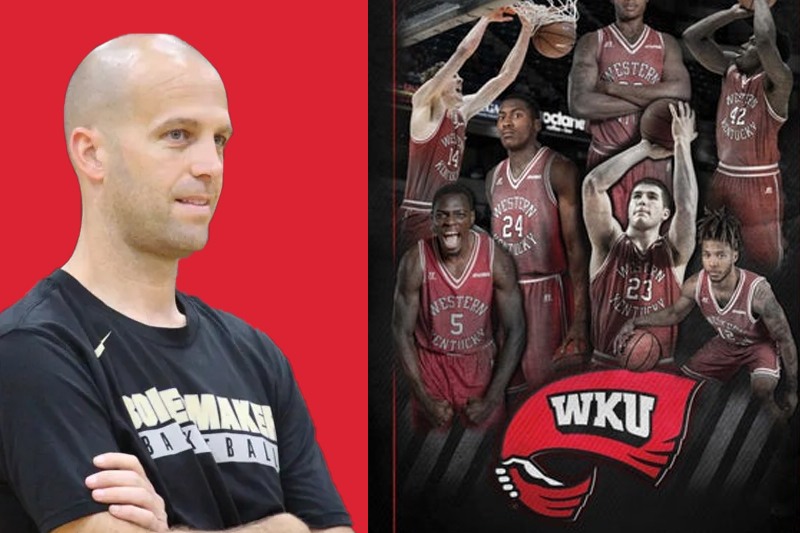 Lutz wants to establish WKU as a national power
Lutz wants to establish WKU as a national power
On Monday morning, the Harbaugh Stadium Club was packed to capacity with Western Kentucky basketball supporters hungry for national success as Steve Lutz was welcomed as the 16th head coach in Hilltopper history.
They were impressed by the 50-year-old, who in just two seasons at Texas A&M Corpus Christi completely transformed a culture of losing by guiding the Islanders to back-to-back NCAA Tournament bids and a Big Dance triumph.
Rick Stansbury's replacement, energised Lutz, said, "I'm not bashful about what we're after here. Rick left at the end of a poor 2022–23 season. We're here to win games, win conference titles, make it to the NCAA Tournament, and win games there, and we'll do it with integrity."
Keep Reading
"I am completely aware of what it takes to serve as the head coach at Western Kentucky University, and for me, the rich history of this outstanding programme jumps off the page."
When asked about his expectations for the programme, WKU president Timothy Caboni, who was a student on the Hill in 1993 when Ralph Willard led the Hilltoppers to the NCAA Tournament Sweet 16, got right to the point.
"In everything we do at this university, we intend to compete, and we know that there are great expectations for our men's basketball programme, said Caboni. We are going to live up to those expectations, and I am confident that our coach will help us do so."
"We have a fantastic leader for our program—someone with a track record of success," according to Stewart. In just two years, he transformed Texas A&M Corpus Christi into a successful institution. They were 5-19 the year before he arrived and had four losing seasons before that.