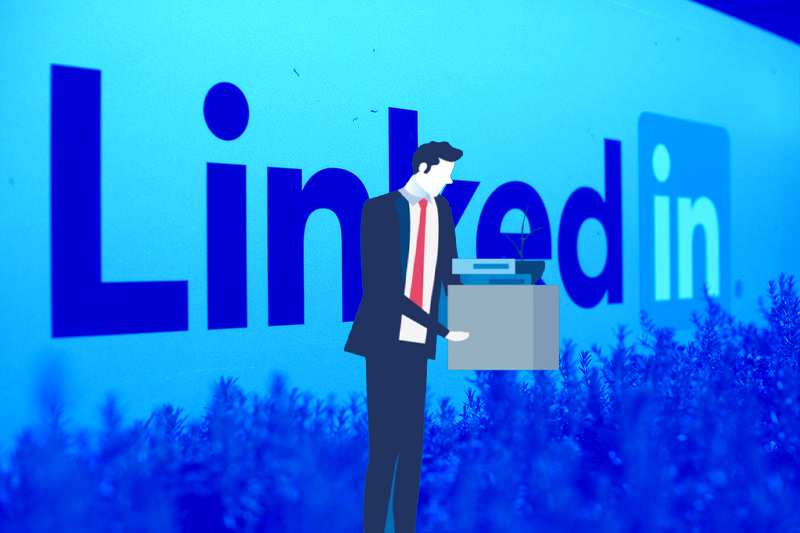 LinkedIn cuts 700 jobs, shuts down China-focused app as demand wavers
LinkedIn cuts 700 jobs, shuts down China-focused app as demand wavers
Microsoft-owned LinkedIn joined Monday a series of other major technology companies in laying off employees amid a weakening global economic outlook.
The social media network that focuses on business professionals is expected to cut 716 jobs while shutting down its job app in China.
LinkedIn, with a strong family of 20,000 workers, had grown revenue each quarter during 2022. But as demand fluctuates, the company is compelled to make some tough choices.
Its prime revenue comes from ad sales and subscriptions paid by recruiting and sales professionals who use the network to search for prospects.
In a letter to employees, CEO Ryan Roslansky said the recent move to lay off certain workers in the sales, operations and support teams was aimed at streamlining the company's operations.
But Roslansky also added in the letter that the changes would help create 250 new roles. A LinkedIn spokesperson confirmed that employees laid off recently would be eligible to apply.
Keep Reading
LinkedIn has also decided to phase out its slimmed-down China-focused jobs app by August 9, after mostly withdrawing from the country in 2021, blaming a "challenging" environment.
Informing users on the website, the company said despite its initial progress, InCareer encountered massive competition and a challenging macroeconomic climate.
Nevertheless, LinkedIn is likely to maintain a presence in China to support organisations operating there to recruit and train employees outside the country.
In the past few months, major tech companies including Amazon, Google's parent Alphabet, and LinkedIn's parent Microsoft have laid off a shocking number of employees worldwide.
Microsoft, which bought the social media network in 2016 for $26 billion, has cut some 10,000 jobs in recent months.
According to Layoffs.fyi, which has been tracking the numbers, over 270,000 employees in the tech world have been laid off in the past six months.
Alarmingly, before LinkedIn announced its job cuts, 5,000 technology roles had been eliminated in the month of May alone, Layoffs.fyi mentioned.