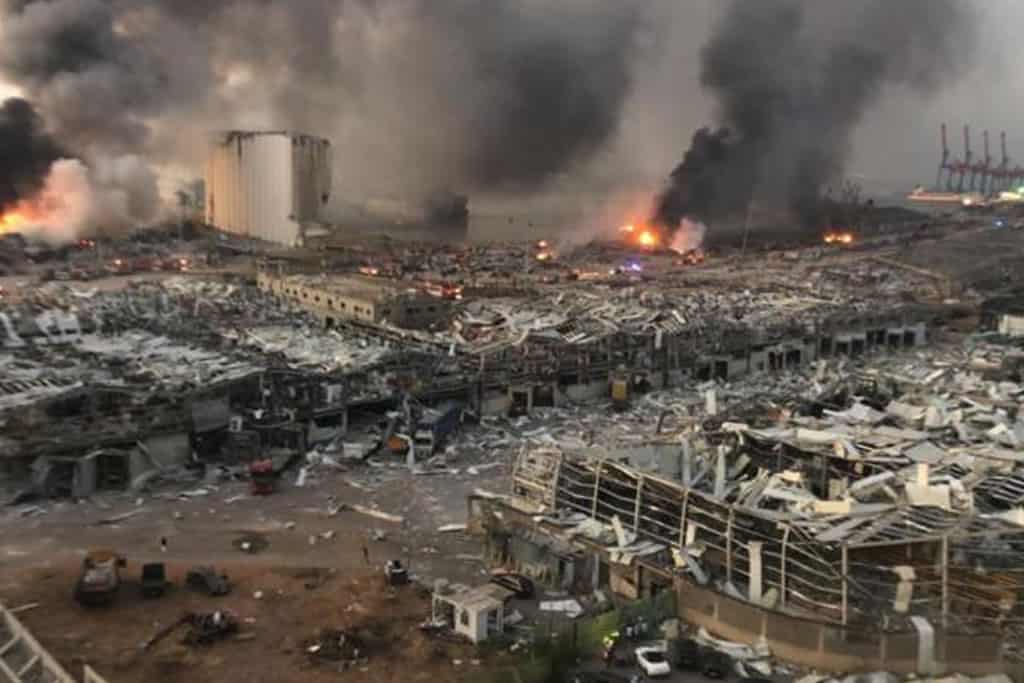 Kuwait will rebuild Lebanese Food Silo
After the recent Beirut explosion, life has come to a stand still for Lebanese. The economy was already in shambles and the blast has further pushed the economic into an abyss.
Countries from across the globe are pitching in, to help bring back the economy on its feet. Kuwait is the latest in the race which have promised to rebuild Lebanon's only grain silo which got damaged in the unfortunate chemical explosion a few weeks back.
The explosion is being considered a gross negligence and overlook on the part of the authorities which were responsible for its upkeep. The 120,000-ton capacity structure was initially built through Kuwait funds in 1969. Strangely, the act of compassion is not just that- it seems to be an indication on how the gulf monarchy wishes to pass on a message on 'how to maintain relations between brotherly countries that respect each other.'
There has been a general scare amongst the populace over food shortage. The grain silo that is situated at the portside where the explosion happened was being used as a repository for food items that came from abroad. The plan to build a second such repository in Tripoli was shelved earlier to due to lack of funds. The ongoing civil unrest could also have been another reason for this.
The caretaker economy minister, Raoul Nehme has reassured the masses that there will be no shortage of bread and flour. It is startling fact that Lebanon sources almost all its wheat from outside. Post the sad explosion, the government was forced to resign. While the world has stepped in to help Lebanon stand back on its feet, it has also made it clear that it has no intentions of bailing the country out of its economic misery, unless a proper government comes into play and can ensure fair governance.
Also Read:- The strategic role of the Maldives archipelago between India and China