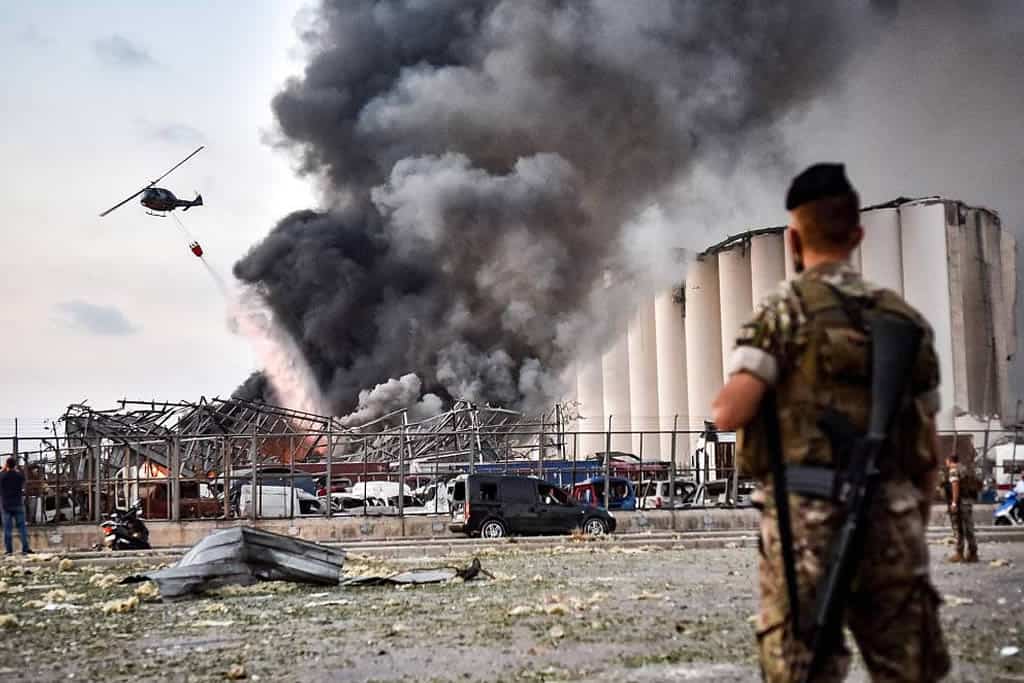 Deadly explosion in Beirut leaves Lebanon mourning
Beirut, the capital of Lebanon was ripped apart as a deadly explosion tattered the city's port and neighbouring areas on Tuesday. Hundreds have succumbed to the explosion and over 4000 injured people have been estimated till now, with many feared to be trapped under the rubble. The huge blast that ripped through the port of Beirut has led hospitals struggling to manage thousands of injured people.
Lebanon that is already struggling with economic crisis, had a better realization of the catastrophe's full impact as the capital city woke on Wednesday. Rescue teams frantically searching through the rubble and debris of nearby areas in search of missing people and hospitals grappling to cope up with the massive influx of injured people.
Governor of Beirut Marwan Abboud: "What happened is similar to the bombing of Hiroshima and Nagasaki… Beirut is devastated and there is great destruction and what happened is unprecedented in Lebanon."

— Evan Kohlmann (@IntelTweet) August 4, 2020
Lebanon's Red Cross head, George Kettaneh said, "What we are witnessing is a huge catastrophe. There are victims and casualties everywhere."
Helicopters could be seen dropping water to put out the random smouldering remains, while the soldiers were present at site clearing out the rubble. Beirut Governor Marwan Abboud said that more than 100 people are missing, which include firefighters. "Beirut has never gone through what it went through yesterday", he commented.
Lebanon's president Michel Aoun has recommended a two week state of emergency. This followed the mentioning of related authorities regarding cause of the explosion – a bulk store of ammonium nitrate, a highly reactive chemical was the cause of deadly explosion in Beirut. The shockwaves caused by explosion were so massive and strong that they crossed through the city shattering windows, collapsing houses and practically making the area uninhabitable. Blast, which occurred at 6:08pm local time on Tuesday, was so strong that its impact was felt in Cyprus which lies 120 miles away.
President Michel Aoun has declared a three day mourning period and has announced an emergency fund release of 100 billion lira ($66 million).
Health Minister Hamad Hasan told Reuters, "There are many people missing. People are asking the emergency department about their loved ones and it is difficult to search at night because there is no electricity."
The cause of explosion, 2,750 tonnes of ammonium nitrate, was stored unsafely in a warehouse at port since six years. President Aoun has called for an emergency cabinet meeting on Wednesday regarding the catastrophe. Video released of the explosion shows two blasts, which some witnesses account as sounding "like fireworks". After this there was initial smoke which was rapidly followed by a massive fireball and white cloud. What followed was a massive shockwave across the city shattering and destroying houses and buildings in all the surrounding areas. Many residents recall that it looked like an "atomic bomb".
Explosion has destroyed wheat stored in port granaries. This has arisen fear of looming food crisis across the country which is already suffering through twin tragedies of coronavirus and economic crisis.
Also Read:- Sanctions against autocratic EU governments on the cards