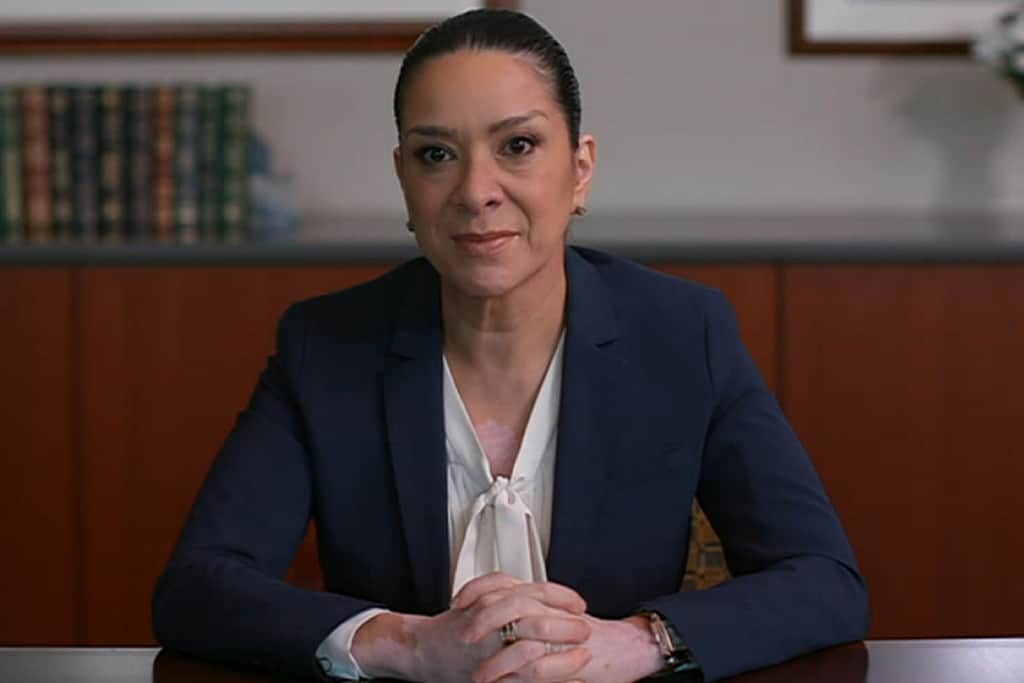 United State, Judge Esther Salas speaks two weeks after the killing of her son
Esther prepared the notes, collected her hair, wears a white shirt with a bow and a blue jacket. Look at the camera, as if to say: I'm in full control. But it is difficult to tame the pain, the emotion if not even two weeks ago a stranger rang your door and madly killed your twenty-year-old son, seriously injured your husband.And then Judge Esther Salas stops, breathes deeply, starts talking slowly. He decided to appear on video two weeks after that July 21, when Roy Den Hollander, a New York lawyer, misogynistic fanatic and anti-feminist, showed up at his cottage in North Brunswick, New Jersey, dressed as a FedEx bellboy, the fast delivery companies.
It was five o'clock on a quiet, sultry Sunday afternoon. Esther says: "My son Daniel was conversing with me:" You know, mom, I really like talking to you." At that precise moment, we hear the bell upstairs. "Who will be?" Daniel says, and a moment later, I see him run to open. A few seconds and here is the noise of the shots and a "nooo" cry. My son died like this, hit in the chest, and shielding his father." Marc Anderl, 63, the husband of Judge Salas, has been operated on several times and is still in the hospital.
The killer managed to escape. Investigators found his body long a street in Catskill County, New York State, about 230 kilometers from the scene of the crime. Den Hollander had committed suicide by shooting himself in the head. The investigation reconstructed the killer's crazy plans, a character well known by the television audience. He also appeared on the TV show The Colbert Report to defend his thesis "against women's privileges." He had sued clubs and discos that offered discounts to girls.
Den Hollander had married a Russian citizen who, however, left him as soon as he obtained the green card, the permanent residence permit in the United States. For the magistrate, that man is "the monster who has ruined our family forever." Esther Salas is a federal judge in the New Jersey District Court since 2011, when Barack Obama appointed her. She has dealt with many difficult cases: drug trafficking, organized crime, murders. "It is part of our job to dissatisfy someone with our decisions. We can accept it. But what is inadmissible is the ease with which information about our private life is easily accessible to everyone. Even if this monster who targeted me for my position as a federal judge."
The Federal Bureau made it known that Salas had not received specific threats, so much so that he moved without escorts and protections. But now the judge is asking to protect the privacy of the most exposed magistrates. Esther was born in California. She is the daughter of a Mexican father, Cuban mother. The parents moved to Union City, New Jersey. She graduated in law, thanks to scholarships for minorities. She is the first woman of Latin descent to become a judge in the New Jersey District Court.
She met her husband, MarckAnderl, in 1992 in a court. She was taking fingerprints from a client of Mark, now one of Newark's most prominent criminal lawyers. Daniel was the only son: he attended the first year of the Catholic University of Washington. He played baseball and wanted to become a judge like Esther or a lawyer like Mark.
Also Read:- Deadly explosion in Beirut leaves Lebanon mourning