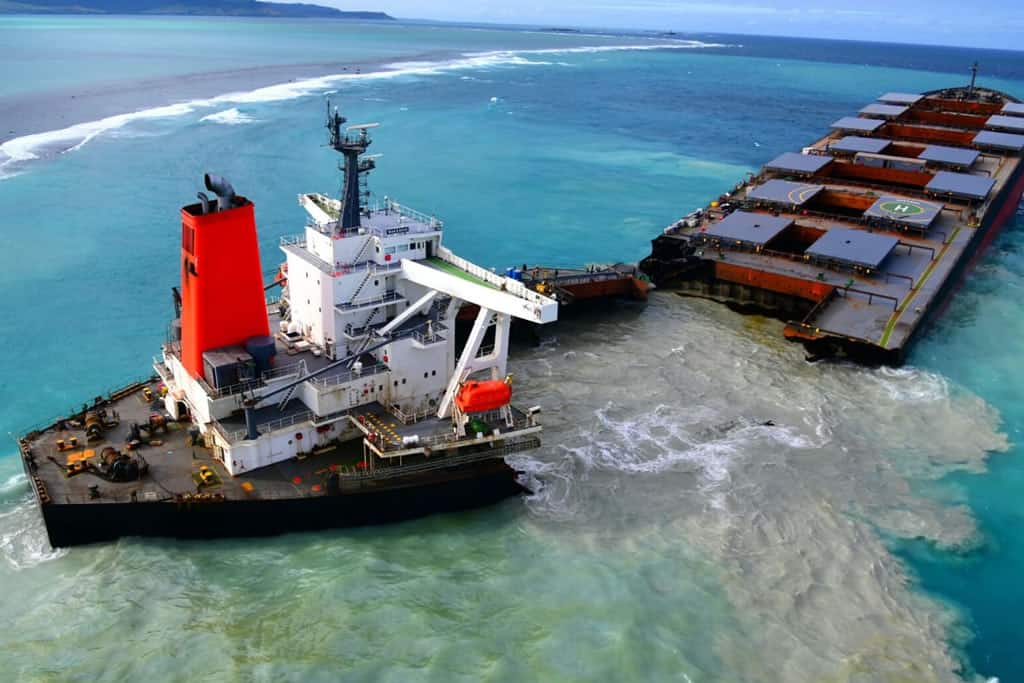 Japan decides to investigate Wakashio Oil Spill
Japan is trying to take responsibility of the environmental disaster that has endangered marine life in Mauritius. A Japanese bulk carrier spilled oil into the Indian Ocean in July, harming marine life near Mauritius. The Japanese authorities are now sending an accident investigation team to Mauritius to look into the cause of an oil leak, confirms the country's transport minister Kazuyoshi Akaba.
A minimum five-member team will carry out a two-week investigation into the Panama-flagged bulk carrier Wakashio. The probe will begin after a two-week quarantine to prevent the spread of the novel coronavirus, according to the land, infrastructure, transport and tourism ministry.
Strangely the vehicle is a Panamanian vessel that was owned and operated by Japanese companies. This is the reason that the Japanese government has already set up a task force for the probe at the ministry's Japan Transport Safety Board in charge of investigating transport accidents. Japan is known for its impeccable standards of integrity in doing business and trade.
The team will be led by Yuji Sato, who formerly headed the Japan Coast Guard, according to the board. The area affected by the oil spill is designated as a wetland of international importance under the Ramsar Convention.
The vessel was en route to Brazil from China via Singapore and is known to be transporting around 3,800 tons of fuel oil and 200 tons of diesel. More than 1,000 tons of fuel oil has spilled from the ship since August 6, prompting the Mauritian government to declare an environmental emergency. In the strangest manner, the vessel is said to have split into two. The front section of the ship was towed to open water and sunk as instructed by local authorities. Additionally, large cracks were reported in the hull of the vessel. Bad maintenance or negligent maneuvering are both being seen as reasons for the environmental disaster.
Also Read:- Taiwan raises call for global collation against China's rising military aggression