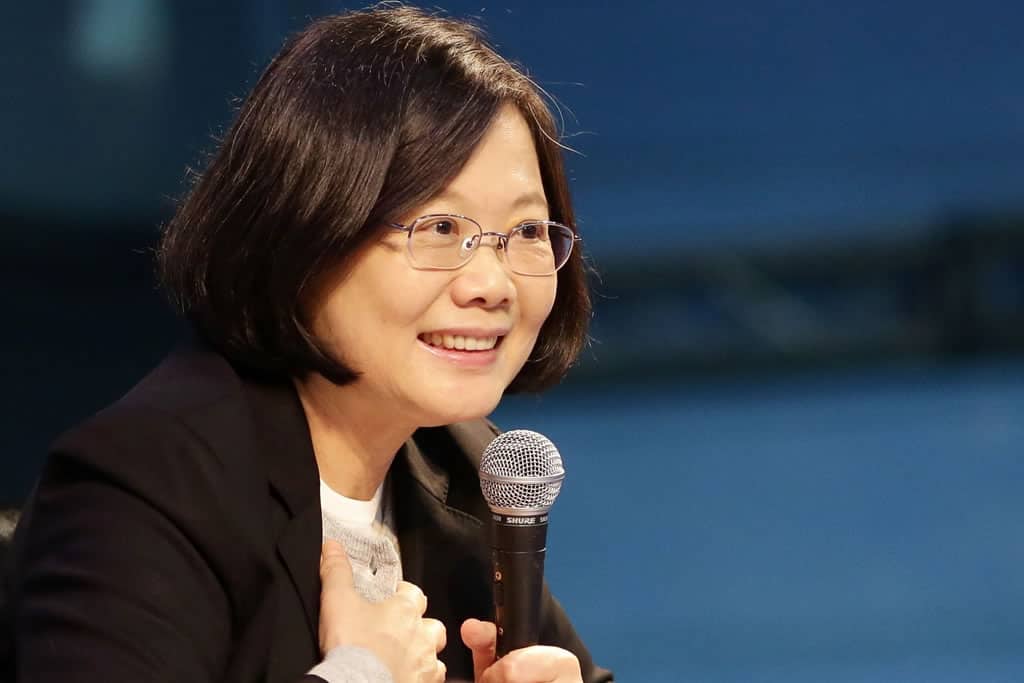 Taiwan raises call for global collation against China's rising military aggression
Fearing the increasing use of military force by China and facing "a real possibility" of war, Taiwan's foreign minister Joseph Wu urged all the countries to join in forming a global coalition against China.
Joseph Wu said that his country was "on the front-line defending democracies from being taken over by the communist China" and was in need of support from other countries. He added China "has been intensifying its military threat against Taiwan" in recent years and had increased military exercises intruding its air and naval space.
Referring to the recent incident of over 30 Chinese military planes entering into Taiwan's air defence identification zone, he called the incident"very threatening".
On the front-line defending democracies from being taken over by the communist China

Joseph Wu
Wu said, "We have been trying very hard in the last few years to beef up our own defence capabilities and at the same time we also want to let the international community understand that Taiwan as a democracy has been threatened by China, which is an authoritarian country which is trying to expand its influence."
Thursday visit of US undersecretary for economic affairs, Keith Krach, was seen as an assurance from Trump administration to help Taiwan. US envoy reached Taiwan with a team of delegates to attend a memorial service for Lee Teng-hui, the former Taiwan president, but would also be meeting Taiwanese President, probably to discuss border tensions with China. Trump had been very vocal about his stand against China, criticising the communist regime for its human rights abuses in Xinjiang, a crack down on pro-democracy protests in Hong Kong and military muscle flexing in the South China Sea.
Besides, earlier this week many reports surfaced stating a tentative US-Taiwan arms deal worth $7 billion. Reuters was the first reported the details of the arms package.
Bonnie Glaser, a China expert at the Center for Strategic and International Studies, a Washington-based think-tank, said the arms deal between the two might include sea mines, coastal defence cruise missiles and drones which would help Taiwan in attacking the Chinese military."These capabilities will support Taiwan's 'overall defence concept' which focuses on using asymmetric conventional capabilities optimised to resist a People's Liberation Army invasion," Ms Glaser added.
US has been suggesting Taiwan to invest in more mobile and less expensive weapons to lead a guerrilla-like war against China, if latter tries to invade its territory or destroyits electronic command and control systems. The deal, which has been under discussion for months, is expected to come to fruition soon with increasing threat from China. Taiwan's defence ministry stated that on Wednesday, two Chinese anti-submarine warfare aircraft flew loops in Taiwan's air defence identification zone in an area between Taiwan's south-western coast and Pratas, an island in the South China Sea, which is part of Taipei.
In an editorial late on Wednesday, China-backed tabloid Global Times said Taiwan was "destroying their strategic manoeuvring ability by completely siding with the US", and adding to the risk of a military conflict. It said country-level engagement with Taiwan was "the biggest change to the status quo" in cross-strait relations and a continuing source of tension.
China, much irked by Krach's visit, logged "stern representations" with Washington and asked its arch rival to refrain from engaging in any official exchanges with Taiwan, which it claims to be an extended part of its territory. Chinese Foreign Ministry spokesman Wang Wenbin said, "We urge the U.S. side to fully recognise the extreme sensitivity of the Taiwan issue. China will make a necessary response depending on how the situation develops."
Also Read:- Enforce arms embargo in Libya, United Nations demands