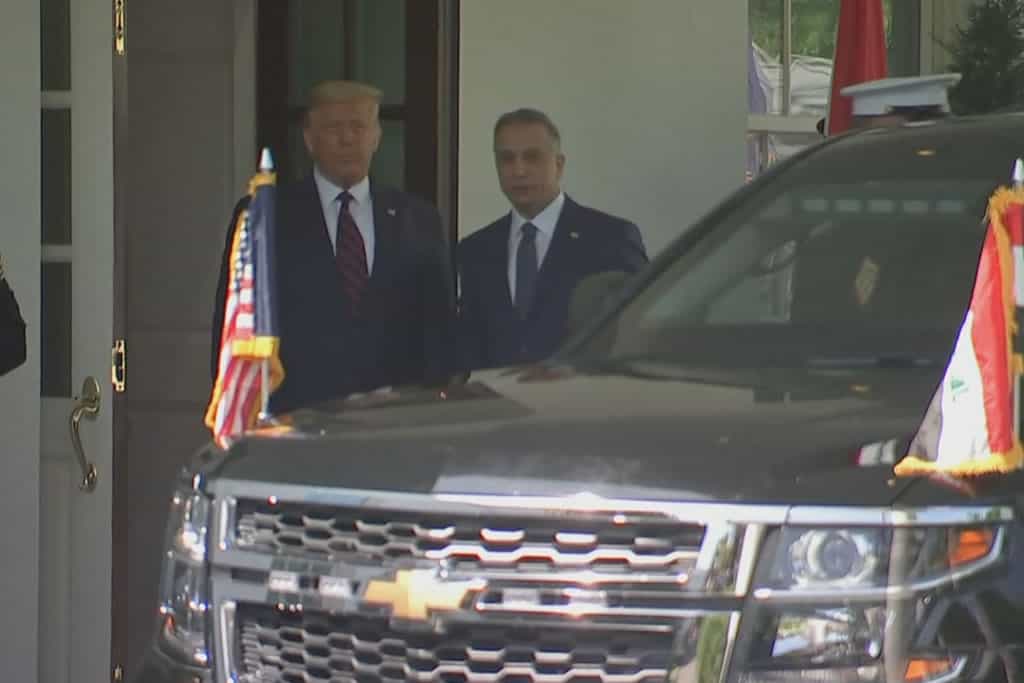 Iraq and the US reach a series of deals, today Kadhimi at the White House
The United States wants Iraq's upcoming parliamentary elections to be "transparent" and would like to see the country free from corruption. US Secretary of State Mike Pompeo said yesterday, during a joint press conference with Iraqi counterpart Fuad Hussein, as reported Iraqi media. Pompeo added that the strategic dialogue between the two countries, whose second session the Secretary of State and his Iraqi counterpart inaugurated today, is not just about "the number of US troops in Iraq."
Washington's chief of diplomacy also said US President Donald Trump to announce soon "The next steps" relating to the question of Iran. For his part, Iraqi Minister Hussein reiterated that Baghdad has "a solid alliance" with the United States, underlining on the other hand that decisions relating to Iraq must be "in the hands of Iraqis "and that the country wants" normal "relations with neighboring states, without interference.
According to Reuters, during the meetings between Kadhimi and other high officials of his government with US counterparts, several bilateral agreements and deals were signed. Five American companies signed contracts with Iraqi authorities in the Oil and Electricity Ministries worth over $8 billion.A statement from the US Department of Energy indicates, adding thatamong the new agreements also the US's General Electric worth more than $1 billion.
A $500 million deal was reachedby the Iraq and GE Gas Power to service power plants in Iraq and to help maintain over 6,000 megawatts of electricity.Another accord worth $727 million was signed between Iraq and GE Renewable Energy's Grid Solutions to strengthen Iraq's transmission network, enhancing grid stability and interconnection with the electricity network of Jordan.
Today, the White House will receive an Iraqi prime minister for the first time in three years as ties have warmed between Washington and Baghdad since Prime Minister Mustafa al-Kadhimi was appointed earlier this year.Trump has repeatedly affirmed that he would pull the US out of "endless wars," with Iraq being one of them.