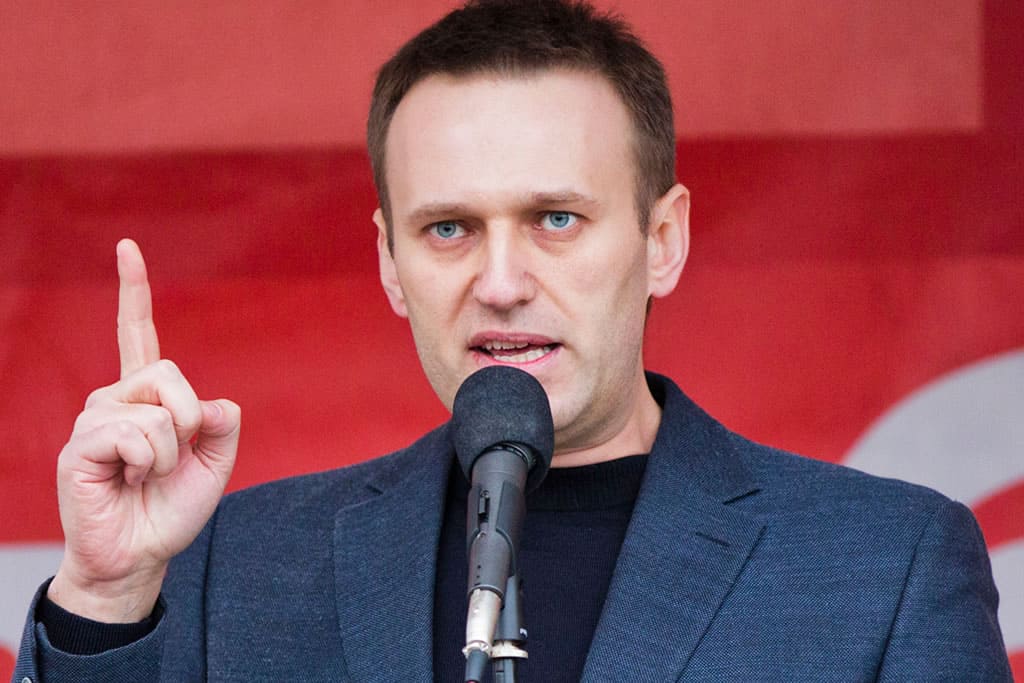 Alexei Navalny poisoned again for standing firm against Putin
The political situation in Russia has started to show that Putin would do anything to ensure his leadership remains on status quo. A recent incident of his major opponent Alexei Navalny being admitted to hospital on suspecting poisoning is a proof of this.
Navalny is a major opponent to the Russian President Vladimir Putin whose rule continues to stretch into an era of long term dictatorship for Russia. The 44-year-old lawyer share prominence for his anti-corruption publications that are widely talked about on social networks. This is not the first time that the charismatic leader in the making has suffered from physical injuries. There have been more instances in the past as well. In particular, he was sprayed in the eyes with a disinfectant when leaving his office in 2017.
He is admitted to a hospital in Siberia where his press team has communicated that his situation is being reported as grave and worrisome. He has been admitted to the ICU. He is suspected to have felt uneasy while on a flight from Siberia to Moscow after he consumed hot tea. It was later discovered that the tea might have been laced with poison that quickly acted on his body.
In 2019, while he was imprisoned for open protests, he was rushed to hospital on another stint of chemical poisoning.
Navalny is considered a prominent member of Russia's opposition that has campaigned to challenge Putin in the 2018 presidential election. Sadly, he was barred from running. He had then set up a network of campaign offices across Russia and has since been putting forward opposition candidates in regional elections, challenging members of Russia's ruling party, United Russia.
Like many other opposition politicians in Russia, Navalny has been frequently detained by law enforcement and harassed by pro-Kremlin groups. In 2017, he was attacked by several men who threw antiseptic in his face, damaging one eye.
Putin has no intentions of passing on the baton of leadership to anyone and his stance with his own cabinet has been proof enough of this in the past. After serving as Prime Minister under Dmitry Medvedev from 2008 to 2012, he gained power by overseeing large scale military reform and police reform. Putin gained 76% of the vote in the 2018 election and was re-elected for a six-year term that will end in 2024. Under Putin's leadership, Russia has experienced democratic backsliding.
His leadership has seen many trade disagreements and diplomatic relations with other countries going sour over charges of spying, data theft and espionage.  Most dissatisfied with his tactics is the UK and the US who have repeatedly felt Russia has tried to steal classified military and national security information to suit its own needs. Only recently the Kremlin was accused of stealing the research for Corona Virus vaccine that has been developed by the research team in Oxford University, UK.
Iraq and the US reach a series of deals, today Kadhimi at the White House