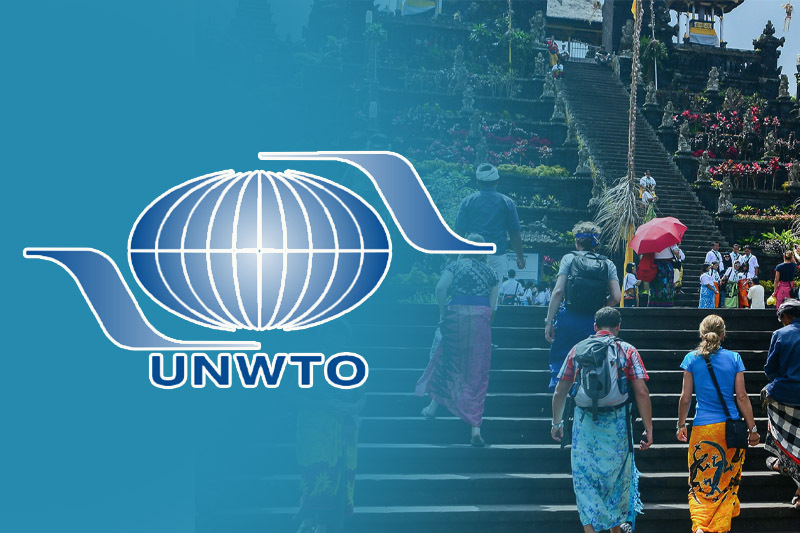 International tourism reaches pre-pandemic levels, doubles in first quarter of 2023
International tourism reaches pre-pandemic levels, doubles in first quarter of 2023
The World Tourism Organization of the United Nations (UNWTO) indicated that international travel is returning to pre-pandemic levels, with 2023's first quarter seeing twice as many travelers as 2022's first quarter.
The sector has continued to see a rapid rebound into 2023, according to the second UNWTO World Tourism Barometer of the year.
Over 235 million visitors traveled abroad in the first three months, more than twice as many as during the same time in 2022. As a result, overseas arrivals in the first quarter of 2023 were 80% higher than pre-pandemic levels.
Over 960 million (66% of pre-pandemic levels) of the tourists who traveled worldwide in 2017 have been recovered, according to figures for 2022.
The Middle East saw the fastest recovery since it was the only area to welcome more people in 2019 (+15%) and the first to return to pre-pandemic levels of population. 90% of pre-pandemic levels were reached in Europe, which was fueled by robust intra-regional demand.
Africa and the Americas both exceeded 2019 levels by 88%.
Keep Reading
With 54% of pre-pandemic levels, Asia and the Pacific expedited its recovery, but this growing trend is expected to quicken now that most places, notably China, have reopened.
Zurab Pololikashvili, the secretary-general of the UNWTO, noted that "the beginning of the year has again proved tourism's remarkable ability to bounce back. We have reached or even surpassed pre-pandemic levels of arrivals in numerous locations.
We must make sure that tourism fulfills its obligations as a response to the climate emergency and as a driver of inclusive development, so we must remain vigilant to challenges like staffing shortages, geopolitical insecurity, and the potential impact of the cost-of-living crisis on tourism.
The research also said that, due to a comeback in international travel, international tourist receipts reached the $1 trillion milestone in 2022, expanding by 50% in real terms over 2021. According to the research, global tourist expenditure has surpassed pre-pandemic levels by 64%.
With 87% of pre-pandemic levels (about $ 550 billion) in tourism revenues, Europe saw the highest results in 2022. 70% of the Middle East's pre-pandemic revenues were recovered, compared to 68% in the Americas and 75% in Africa. As a result of protracted border closures, Asian destinations made up around 28%.