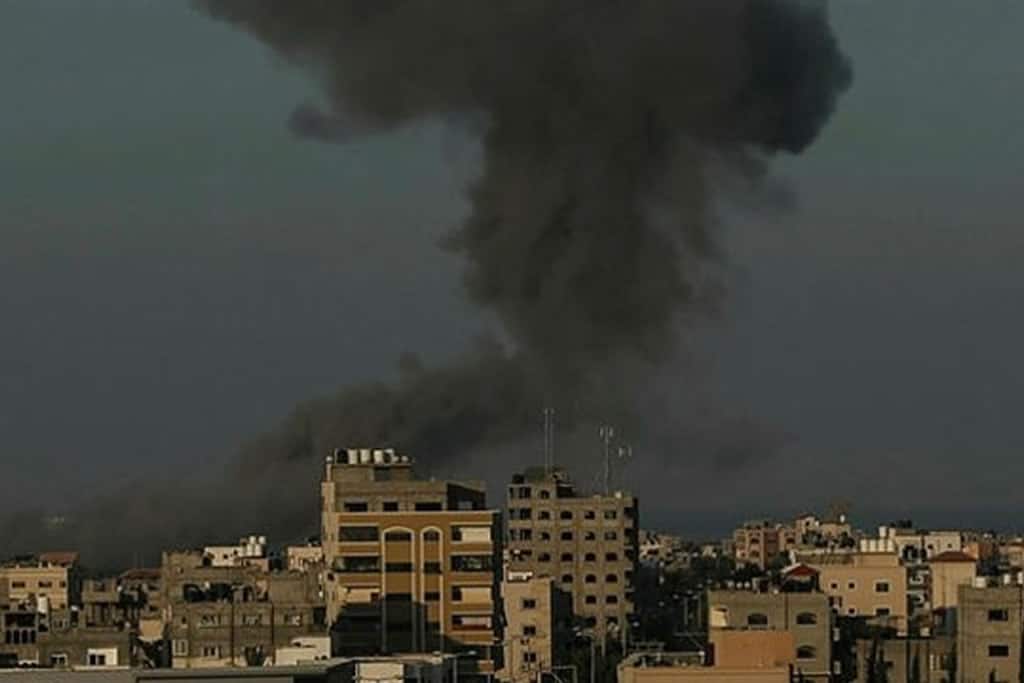 Hamas calls an end to days of violence after new deal
The ceasefire between Hamas and Israel was announced following negotiations to "end aggression" and a slew of other concessions for the Gaza Strip.
For two weeks, there has been exchange of fire between Israel and Hamas across the border with Gaza, with Israel launching rockets on Hamas targets in response to explosive-laden balloons being released into Israel. An Egyptian delegation has been trying to broker peace between the two sides but ultimately it was someone else that got the job done. Hamas leader Yahya Sinwar announced that a decision to de-escalate the situation was reached after a round of discussions facilitated by Qatari envoy.
Qatar's Mohammed al-Emadi is understood to have shuttled between the two regions, meeting with military leaders in order to prevent an all-out confrontation. Hamas has said that there has been an agreement to stop aggressions, reopen fishing along the Gaza coast, ease restriction of goods coming in, including fuel to Gaza's only power station and medical supplies in light of the coronavirus pandemic. In response, Hamas will put an end to the 'fire balloons' and night-time confusion operations where groups of young men create chaos and disturbances along the border. Qatar has also announced $30 million in aid that will go towards infrastructure projects and Palestinian families.
Cooperation in instituting large-scale improvements to the region's crumbling infrastructure was a part of the truce that Israel agreed to in November 2018 but Hamas has said that it has failed to live up to its promises. Israel meanwhile has said that it Hamas is not keeping its side of the agreement either by continually engaging in acts of aggression against Israel. Israel's Coordinator of Government Activities in the Territories has said that in an effort to calm the situation following security consultations under Defense Minister Benny Gantz, a decision has been taken to resume normal activities along the Kerem Shalom crossing and allow fishing upto 15 nautical miles off the coast starting September 1. The continuation of this civilian policy however, they warned, was subject to calm and security stability. They held Hamas accountable for all action in the Gaza Strip and Israel will respond to any failure in its obligations. They stressed that Israel was at hand to help Gaza fight the rapidly aggravating pandemic situation but only if Hamas agreed to remove the military aspects from this deal.
Also Read:- Europe, with prevention we could save one million lives a year