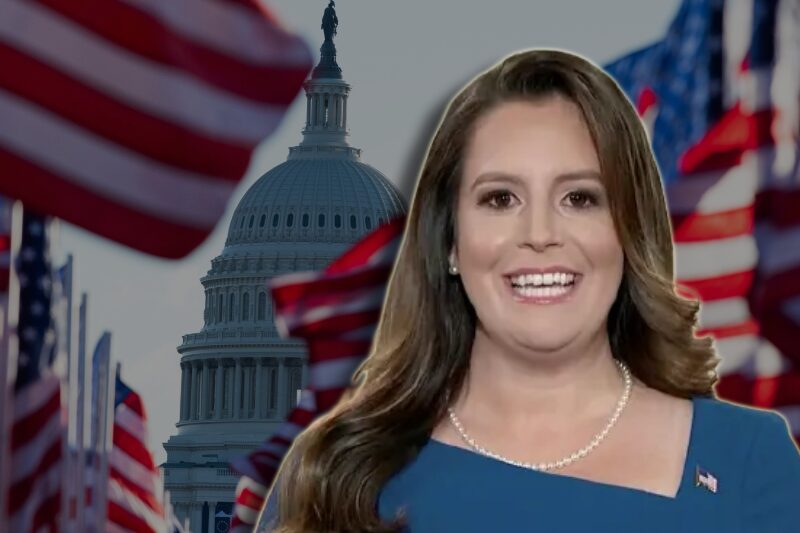 GOP tug of war ends: Trump loyalist Stefanik replaces Cheney as No.3 Republican in House
GOP tug of war ends: Trump loyalist Stefanik replaces Cheney as No.3 Republican in House
Four term Congresswoman from New York, Elise Stefanik has bagged the No.3 position in Republican leadership in House of Representatives, after much speculation and tug of war in GOP. The Republicans have thus ousted Liz Cheney and replaced her with Former president Donald Trump loyalist Stefanik. The move was sealed after a final secret voting was conducted on Friday with 134 votes for Stefanik versus 46 for another candidate, Congressman Chip Roy.
The voting, however, wasn't unexpected as Ms. Stefanik was the favorite and had backing of top Republicans, including No2 Republican in House of Representatives. Liz Cheney was in crossfires of Republican leadership, with minor support, after she openly rebuked former President Donald Trump for inciting January 6 violence in Capitol Hill and unproven allegations on election system. Trump was known to pressurize his allies in leadership to take strict action against Cheney for her 'act of dissent'. The appointment of Stefanik can be largely seen as enormous grip that Trump still has on the GOP, even after losing Presidential election six months ago.
Taking on to Twitter, also Trump's favorite platform for controversially expressing his views at large before he was banned by the social media for inciting Capitol riots, Stefanik wrote, "Thank you to my colleagues for electing me to serve as House Republican Conference Chair. I am excited to lead our unified team… to combat Biden and Pelosi's Far-Left agenda!"
Related Posts
Former president Donald Trump congratulated Ms. Stefanik in an issued statement on her "overwhelming victory" and saying the "Make America Great Again movement is strong".
Addressing to the press on her predecessor Liz Cheney, daughter of former US Vice President Dick Cheney, Ms. Stefanik said that she remained "a part of the Republican Conference". Cheney fell in sour eyes of many Republicans after she was one of the 10 Republicans who voted alongside Democrats to impeach former US President Donald Trump for his role in inciting the Capitol Hill riots on January 6. Trump was eventually acquitted in Senate which is controlled by Republicans.