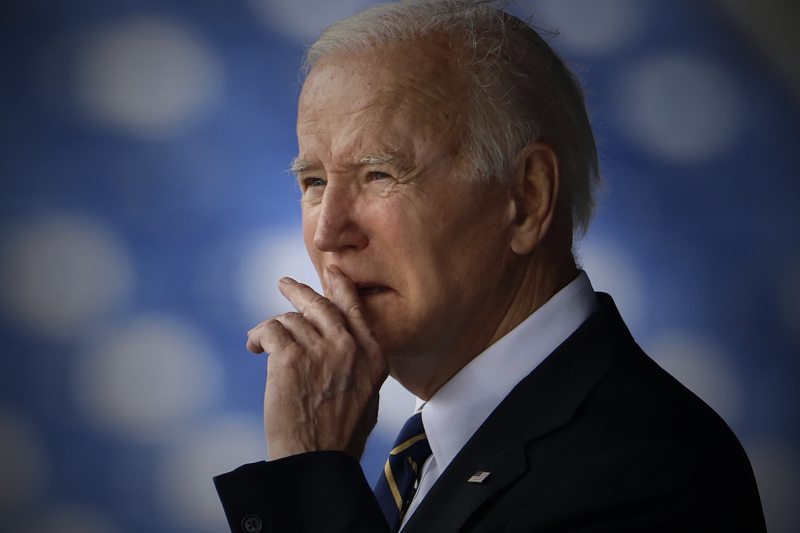 g7 nato summits what ensued for joe bidens most productive visits in years
G7 & NATO Summits: What ensued for Joe Biden's most productive visits in years
Thursday was the conclusion of NATO Summit in Madrid, a very consequential meet that saw US President Joe Biden and his fellow NATO leaders come together on same page leading to a much-strengthened defense alliance, that is also more focused now. Undoubtedly, this was one of the most productive summits seen by the military alliance. Similar was the conclusion of G7 Summit in Bavarian Alps. Leaders were in consensus over rising concerns due to Russia's aggression in Ukraine.
But despite the success of two high profile world summits in Europe in a week, questions rise over ability of Biden to convince his global counterparts as well as the people of America that punishing Russia for attacking Ukraine is worth all the menace being caused to the global economy. While Biden assured to support Ukraine "as long as it takes", this wasn't the consensus as many leaders were more than willing to set a timeline for the conflict to end.
Let's have a look at what major outcomes ensued from two major summits attended by Joe Biden.
Alliance is united, but for how long
NATO summit ended with a high note of renewed purpose as the leaders chimed in with "unity" and demonstrated how aligned they remain as Ukraine war enters its fifth month. Biden vowed new US troops deployment in Baltics and Romania, and NATO finally agreed that Russia now poses the "most significant threat to Allied security". With alliance set to expand by likely addition of Finland and Sweden, the differences in opinions might pop up before than anticipated.
Zelensky urges leaders to help him "turn the tide"
Resolves in G7 and NATO summits were taken against Russia – more military aid, new sanctions and bolstered NATO. But it is still unclear if the resolve is strong enough to actually change momentum of Putin's aggression and turn it in favor of Zelensky. "The war should not drag on. To break the advantage of Russian artillery, we need a lot more of these modern systems, modern artillery," Zelensky said.
While Biden administration is preparing to unveil $800m in new security assistance to Ukraine, it still falls short of aid required by Kyiv.
No endgame for the Ukraine war decided by the allies
During both the summits, it wasn't clear if the world leaders had any timeline for the war in Ukraine to end, or if they had a final endgame in mind. Biden offered little hint of when he believed the war would end. On the contrary, he said Americans must prepare for high gas prices for a long time. "As long as it takes, so Russia cannot, in fact, defeat Ukraine and move beyond Ukraine," he said.
G7 leaders too said, "We will continue to provide financial, humanitarian as well as military support for Ukraine, for as long as it takes." But how long it might take was not clear and was a clear point of contention among the leaders.
Biden is up for great troubles back at home
Biden has been seen strong-arming Moscow over Ukraine crisis – rallying for stricter sanctions on Russia, for instance – but his lack of similar enthusiasm back home for issues in his country is a big reason for his rapidly dropping popularity. His "only statements and no strict action" against burning domestic issues like voting rights and abortion laws are not hidden.