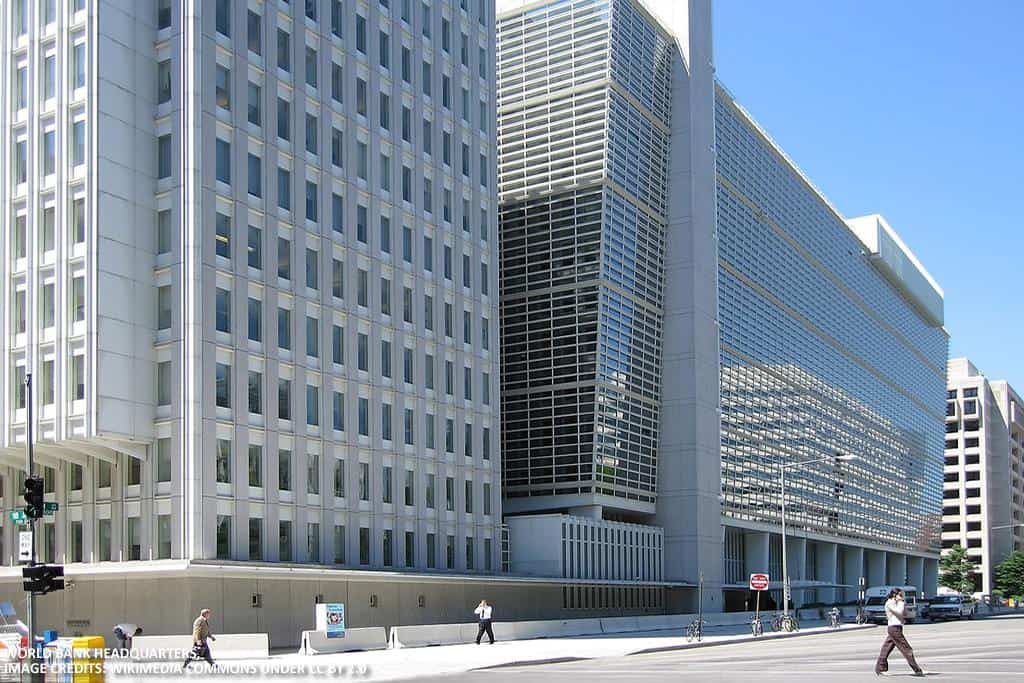 Fragility conflict affected Nations will make for 18 Million poor people by 2030: World Bank Report
In a recent discussion, World Bank has shown how even the richest nations have found it difficult to manage the outbreak of the COVID-19, even with the best of medical infrastructure.
More in focus was the pandemic's affect in fragile and conflict affected settings. Speaking on a webinar was Franck Bousquet, Senior Director for Fragility, Conflict and Violence at World Bank, in conversation.
(Excerpts from the webinar)
How are nations classified as Fragility, Conflict and Violence affected nations?
These are primarily those nations, "that have deep governance issues, typically with high level of grievances amongst people. This also stems from high levels of exclusion amongst them as well. The category also includes the fact that the state does not have the manpower to manage risks and such shocks as the Covid-19."
The World Bank has estimated that by 2030, most of these nations will make up of 2/3rds of the world population that is living in poverty. These nations include Libya, South Sudan, Iraq, Libya, Yemen to name just a few.
As Covid-19 spreads, the nations that are most affected by Fragility, Conflict and Violence are the worst hit. This is because most of them are unable to adhere to the basic guidelines prescribed by WHO to control the spread of the virus. Social distancing, tracing, testing has become difficult in refugee camps, conflict regions, etc.
There is limited capacity for procurement at large scale. This includes PPE, masks, sanitizers, soaps, gloves, etc. Further, there is less investment and medical resources at their disposal. It is worth noting that all those countries affected by Fragility, Conflict and Violence (FCV) have spend merely 1.5 percent of their GDP in their health sectors, compared to 5.9 spent globally.
There are other emergencies these countries are also facing. Measles, malaria for example are ongoing battles in which Covid-19 has added more complications.
What is the economic impact behind how Covid-19 is affecting the FCV countries?
According to the World Bank estimated, we are going to hae to face the deepest recession in more than five decades with huge impact on the most vulnerable populations in the FCV countries. GDP is going to fall for more than 10percent. Congo, South Sudan and Iraq will also have to suffer under the oil price drops as well. We are estimating that worldwide, as many as 18 million people will be affected by extreme poverty.
Those relying on remittances will be severely affected. In 2019 itself, there was a record of $57 million gone in remittance. Tehre will be a sharp drop by 20 percent this year because there is a global impact due to the Covid-19 outbreak. Migrants are not going to be able to send back money home. These countries where remittances are a popular mode of existence are already facing pre-existing fragilities and vulnerabilities.
How is World Bank and its partners help these vulnerable FCV nations combat the pandemic crises?
Undeniably, Covid-19 has further threatened their already fragile systems that is being driven to a collapse. We are more concerned about the growing social tension and unrest. Right now, in many nations rampaged by internal strife, extremist groups are again trying to exploit this situation, seeing a window of opportunity to step up their attacks. There are further reports on interpersonal violence, gender based violence is on the increase as well. We are looking at ways to enter these conflict zones in a sensitive manner. Our aim is to "strengthen conflict resilience through community engagement. There is also an urgent need to support those households that are most marginalized. This includes women, children and the handicapped." But all in all, there is a focused approach through programs and financial aids to create more resilient recovery formats that can be replicated by the concerned governments too.
Also Read:- UAE treats 2,000 COVID-19 patients with UAECell19, 1200 healed