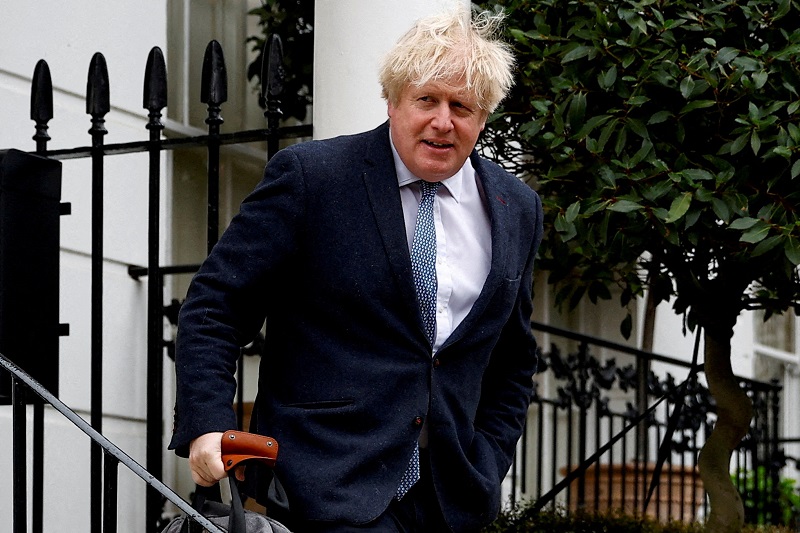 Explosive Report Reveals Boris Johnson's Allies Engaged in Coordinated Campaign to Undermine Democracy
Explosive Report Reveals Boris Johnson's Allies Engaged in Coordinated Campaign to Undermine Democracy
A new report by the House of Commons Privileges Committee has accused Boris Johnson's allies of joining a coordinated campaign to interfere with the work of the Committee. It says the interference put unprecedented pressure on the committee, which was probing whether the former UK prime minister had lied to the parliament over Partygate.
The committee highlighted Zac Goldsmith, serving minister, Nadine Dorries, Priti Patel, Brendan Clarke-Smith, Andrea Jenkynes, Michael Fabricant, and Jacob Rees-Mogg as engaging in a coordinated campaign. The report laid out a series of tweets and broadcast comments as disturbing examples of the coordinated campaign in an effort to pressurize the committee. It stated that there had been sustained attempts to sabotage and challenge the veracity of the chair Harriet Harman.
The committee accused some senior Tories of waging a campaign across the media, including radio and newspapers, as well as social media to refute the committee's findings. It gave an example of a tweet from Dorries calling the committee a "kangaroo court" that had amended its rules for its own benefit and Rees-Mogg saying the house was a special "political committee" against Boris Johnson.
Keep Reading
The report stated that an attack on the workings of the House and on the unbiased officers and advisers who support those processes is an assault on the legitimacy of the parliament itself. It recommended strengthening up the rules on interference in such investigations and abhorrent behavior. The committee raised concerns about attacks by the said politicians, saying that it was not possible for the privileges committee to respond to the attacks. The report noted that those highlighted wanted to frustrate the intention of the house or to prevent the investigations reaching its conclusion. Moreover, their actions raised security concerns.
The committee's report stated that there would be repercussions, meaning that no MPs would want to be on the committee that probes the most serious violations of parliamentary rules. It said the house would be compelled to opt for an external agency to protect its rights and privileges.