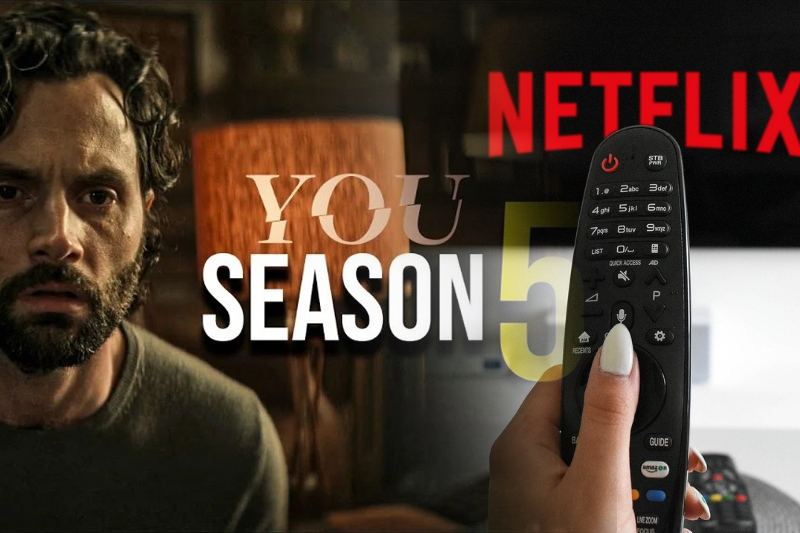 Everything to know about 'You' season 5
Everything to know about 'You' season 5
The serial stalker and murderer Joe Goldberg (Penn Badgley) relocated to London for season four of the wildly successful drama series You, where he adopted a new identity as a literature professor, made friends with a bunch of filthy rich people, and became involved in a high society murder mystery straight out of an Agatha Christie book while attempting to fight his compulsive attraction to ice queen Kate (Charlotte Ritchie).
The second half of Season 4 is currently available to stream on Netflix, and it concludes Joe's exploits in the United Kingdom in the tense, gore-soaked manner we've come to expect from the show. Fans are already anticipating the return of the monologuing murder maestro.
You's fifth season renewal by Netflix hasn't been officially announced, and the streaming behemoth's recent trend of cancelling hit shows is worrying. In spite of this, You has been a major success for the platform since Netflix bought the rights to it after Lifetime cancelled it. And should a fifth season be approved, preparations are already underway.
Keep Reading
In a recent interview with the Hollywood Reporter, showrunner Sera Gamble said, "We have a concept for season five that we're enthused about.
Gamble continued by stating that the creative team strongly believes that the Joe Goldberg saga should come to a conclusion before they run out of fresh ideas and that the series shouldn't carry on for too long.
With Penn Badgley's Joe beginning anew in a new location as he tries to put his past behind him, each new season of You serves as a soft relaunch of the program. Fans will have a brand-new supporting cast to get to know if Netflix launches a new season.
You's third season debuted in October 2021, and the first two halves of season four debuted on Netflix in February and March 2023. We'll probably have to wait at least a year because Netflix hasn't yet ordered Season 5.