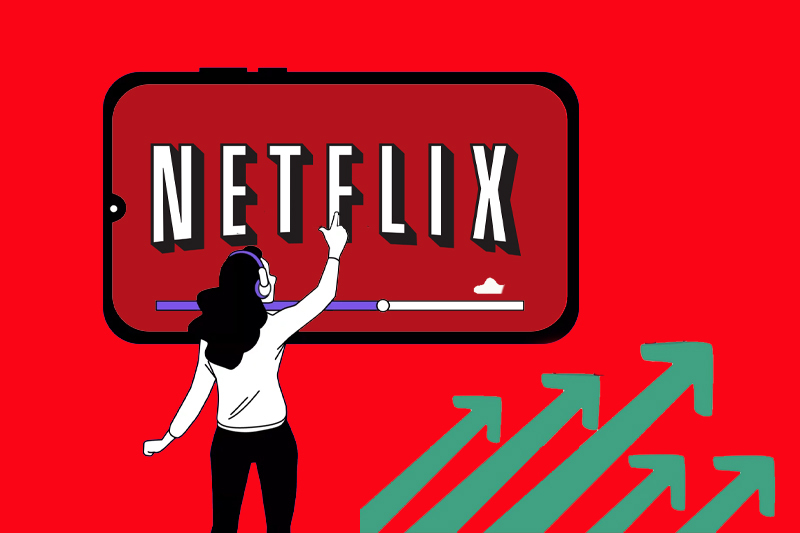 Netflix's Revenue in Asia-Pacific Will Grow 12 Percent to $4B in 2023, Says Research Group
Netflix's Revenue in Asia-Pacific Will Grow 12 Percent to $4B in 2023, Says Research Group
According to a new report by regional research and analysis firm Media Partners Asia, Netflix's revenue in the Asia-Pacific region will grow by 12 percent by 2023, reaching $4 billion. As subscriber growth and revenue per user have largely plateaued in North America and Western Europe, Netflix has become increasingly focused on Asian economies.
In addition, MPA forecasts that Netflix's local content spending in the region will reach $1.9 billion, representing 47 percent of revenues in the region.
According to Media Partners Asia analysts, three primary factors are driving East Asian gains: A rebound in the lucrative but saturated Australian market, where Netflix's recently introduced ad-supported subscriptions will gradually boost sales; robust growth in the developed East Asian markets of Japan and Korea, where revenue per user is generally high; and material contributions from the developing markets of India, Indonesia, Philippines and Thailand.
The MPA's executive director, Vivek Couto, said Netflix's ad tier has gotten off to a slow start in APAC, but "Australia is expected to see greater momentum through 2023, helping boost subscribers and revenues."
Netflix's prospects in the region are particularly impacted by Japan, which contributed over a quarter of Netflix's total APAC revenues in 2023. According to Couto, "Japan will continue to grow as Netflix seeks to expand its impact with new scripted non-anime shows" produced there.
In 2023, MPA estimates that India, Indonesia, Thailand, and the Philippines will account for over 20 percent of Netflix's APAC revenues. According to the firm, South East Asian nations' contributions will grow more in the second half of 2023, as subscribers and ARPUs increase.
Keep Reading
Korean content and Japanese anime also played a significant role in boosting growth in the region, according to MPA's researchers. MPA subsidiary AMPD Research estimates that Netflix released 29 exclusive Korean dramas in 2022, of which six reached the top 10 in APAC.
According to the company's in-house research, Korean dramas captured 28 percent of Netflix viewership in APAC in 2022, followed by U.S. series with 25 percent, U.S. films with 12 percent, Japanese anime with 10 percent and other English-language content at 6 percent. Other regional content categories had smaller shares (Southeast Asian content at 5 percent, Chinese-language content at 3 percent, and Indian content at 2 percent).
In her role as MPA's lead analyst and head of content insights, Dhivya T said Netflix's APAC content investments have a global impact. Over the past 12 months, leading Japanese series and anime, as well as Korean dramas and movies as well as movies from Indonesia and India, ranked among the top-streamed titles globally."
In early 2023, unscripted titles like season two of Singles Inferno and Physical 100 have trended strongly, according to Dhivya. According to Netflix, Stranger Things and Wednesday have also performed well in APAC. In 2022, Indian (Mismatched), Taiwanese (Mom, Don't Do That!) and Indonesian (The Big 4) originals had travelability and regional impact."
APAC could also benefit from Netflix's upcoming crackdown on password sharing, according to MPA. According to the firm's research, Indonesia, Korea, Philippines, Thailand, and India are at the top of password sharing in the East. Moreover, Netflix announced price adjustments in Southeast Asia in February 2023 — a move that "could boost subscriber acquisition and upsell, as well as prepare the region for the password sharing crackdown in the second half of 2023."
Also Read:- How's UAE addressing climate change – a major threat to human rights of our generation?