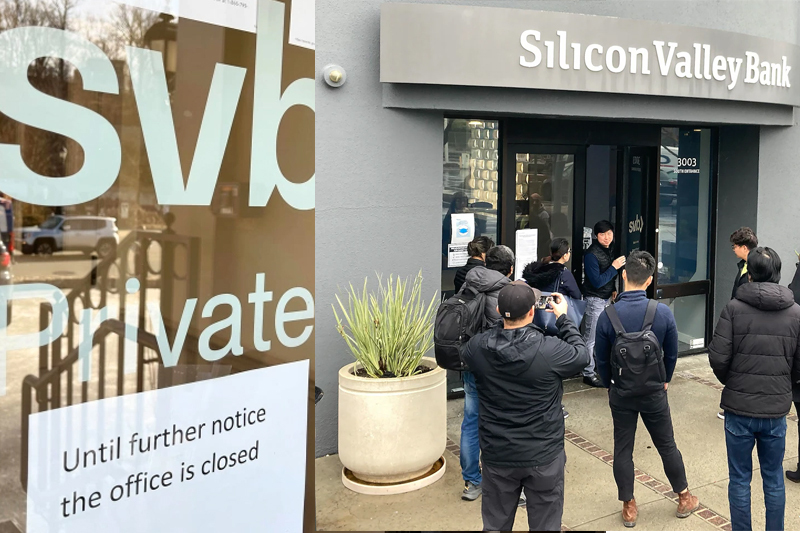 Silicon Valley Bank: Learn about the largest bank to fail since 2009 financial crisis
Silicon Valley Bank: Learn about the largest bank to fail since 2009 financial crisis
A lender to some of the biggest names in the technology world, Silicon Valley Bank, on Friday became the largest bank to get shut down since the 2008 financial crisis. Regulators have taken over the bank and roughly $175 billion in customer deposits are now under the control of the Federal Deposit Insurance Corp. (FDIC).
The move comes less than a couple of days after Silicon Valley Bank tried to persuade its clients not to pull their money out over concerns it was running low on available cash. The California Department of Financial Protection and Innovation shut down the bank on Friday and appointed the FDIC as the receiver.
Deposits and other assets of the failed bank are now being held by the National Bank of Santa Clara, a new bank the FDIC created. The new entity is expected to start operating by Monday morning. Meanwhile, checks issued by Silicon Valley Bank would continue to clear.
Keep Reading
Flush with cash from high-flying startups, the bank purchased large amounts of bonds over a year ago. Just like other banks, it also kept a small amount of the deposits on hand and invested the remaining expecting to earn hefty returns.
Things worked in favour of Silicon Valley Bank until the Federal Reserve – in an effort to cool inflation – started raising interest rates last year. At the same time, startup funding started to incline towards the dryer side, imposing considerable pressure on several of the bank's clients – who then started withdrawing their money.
To address those requests, the failed bank was compelled to sell off some of its investments at a time when their value had dropped. It had lost roughly $2 billion, the bank informed in its surprise disclosure on Wednesday.
Compared to the more than $3 trillion in assets at JPMorgan Chase, Silicon Valley Bank's $209 billion might not look much. Nevertheless, although the bank is small in comparison with some of the country's largest banks, its failure has raised concerns over the stability of other banks.
Also Read:- Europe's Refugee Crisis: UK pledges £500 million to help France stop small boats