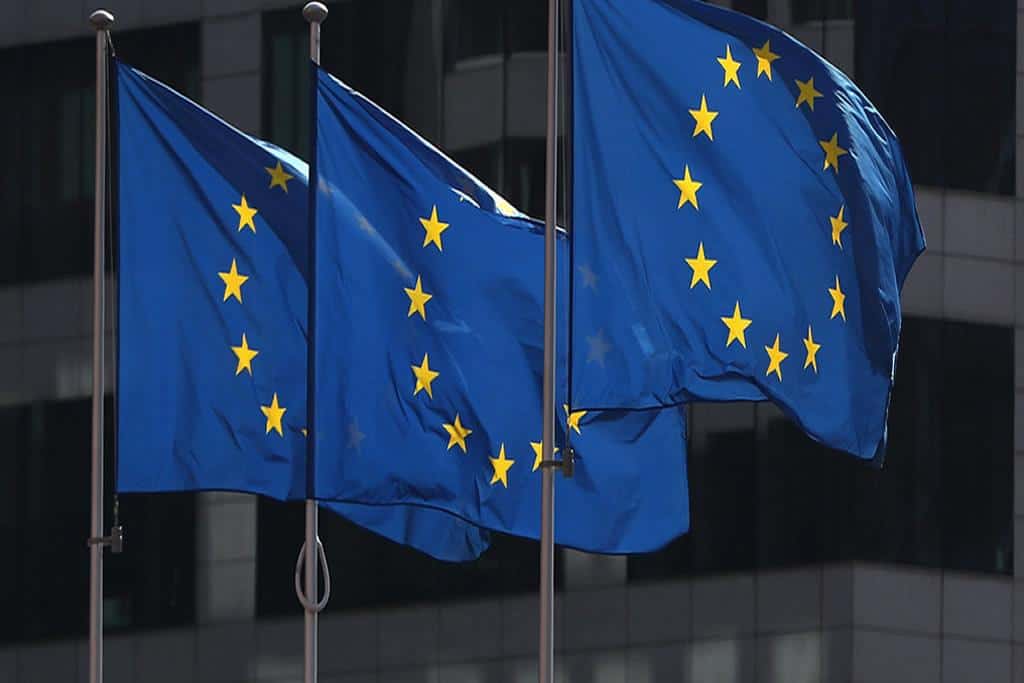 EU puts its guard up against China; tightens restrictions over foreign acquisitions
The novel coronavirus not only attacked Europe's health systems but also crumbled its economy, making its assets value take a steep fall. European nations have all the reasons to be worried as weak economy makes the companies vulnerable and open to foreign takeovers. Earlier this month, NATO deputy secretary-general Mircea Geoana told defense ministers to put their guard up in order to secure their "crown jewels" from slipping into the hands of other nations. Currently the only economy, which is relatively stronger and holds the capacity to buy major stakes in companies of strategic importance is China. This feels like déjà vu as the continent witnessed a similar wave of acquisitions by foreign companies (mainly Chinese) during 2008 crisis as well.
EU competition chief Margrethe Vestager told The Financial Times (paywall) that in order to prevent Beijing from using the current crisis as an excuse to buy European companies, the EU governments should step in and buy stakes in those companies. It would keep the companies both secured and financially afloat.
Agatha Kratz, associate director at the US-based research firm Rhodium Group, said, "There were a lot of assets being bought on the cheap because of discussions with the euro zone, and the trend there at the time, in Germany in particular, that some of those countries needed to get their fiscal health back into order. And so a lot of them sold strategic assets and some of them happened to get bought by Chinese players."
The trend of Chinese trying to gain leverage of economic slump to buy key western companies is almost two decades old. In 2003, Chinese companies in total spent about $1.6 billion in mergers and acquisitions of foreign companies, and by 2006 the figure shot up over 11 times to $18.2 billion. In 2018, Chinese corporations invested some $25 billion in the United States, while in 2019, Chinese entities invested 11.7 billion euros (nearly $13 billion) in European Union countries. This year too, the communist nation is all-set to go on a buying out spree. The corona-driven global recession has only made things easier for the Asian country.
Why does Syria continue to lose medical assistance amidst corona spread?
Yang Wang, a Hong Kong-based partner at law firm Dechert LLP told Bloomberg,"It may still be early days but we hope to see a gradual increase of activity in the second half of the year from Chinese companies trying to do deals both in the Asia Pacific region and abroad,". "Deal activity in industries such as consumer products, travel and hospitality should bounce back once things return to normal."
Some market analyst called the claims about China on its toe for mergers and acquisitions "overrrated". But the entire scenario has put European governments on alert as Italy introduced Golden Power protections against foreign takeovers and Spain revised its rules regarding foreign direct investment, which would now require the government's approval. The United Kingdom was also quick to cancel the deal happening early in April between China Reform, a Chinese state-owned investment firm and Imagination, a British technology company which makes smartphone chips. Germany also plans to bring in new rules which empowers the state to cancel the deals which could lead to "potential interference".