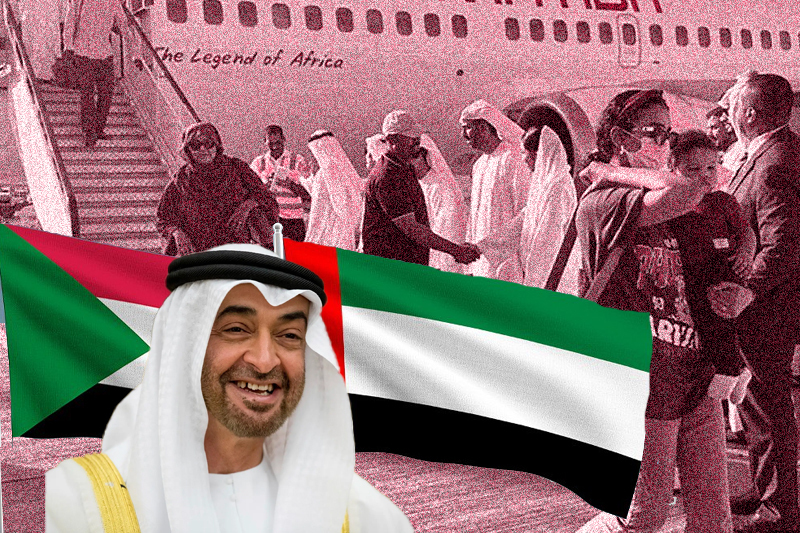 "Emirati officials went out of their way to help them"
"Emirati officials went out of their way to help them"
A second evacuation plane carrying 128 people to safety from the deadly violence in Sudan, including Emiratis and others from 16 countries, landed in Abu Dhabi at 4:45 pm on Saturday. Emirati officials and diplomats from different embassies received the evacuees.
The UAE has helped evacuees of 19 different nationalities so far, said Afra Al Hameli, director of communications at the Ministry of Foreign Affairs and International Co-operation. The people will be provided accommodation in the country until they can be flown back home.
The evacuation flight was out of Port Sudan. Al Hameli, who met the flight on its arrival, highlighted the UAE's commitment to assisting Sudan and the Sudanese people in order to reach the desired political stability and security in the country.
Evacuees reaching Abu Dhabi have spoken of the horrors they witnessed in the African country where a violent civil war has been raging for more than two weeks now. "Streets outside my home were filled with dead bodies," said Emad Hassan, a Sudanese national.
Keep Reading
There were tears of joy as families were reunited with their children, who had been trapped in Sudan for a number of days. Syrian father Hassani Antar Al Hussain and his wife Sahar hugged their daughter and son as soon as they walked off the evacuation plane.
Hussain, a long-time resident of the UAE, thanked Emirati officials for going out of their way to help his children, The National reported. Both his kids were medical students at the American University in Khartoum.
The developments have come amid a significant announcement from the Emirates Red Crescent, the humanitarian arm of the Emirati government. In the past 15 years alone, the UAE has provided more than Dh10.8 billion in financial aid to over 228 million people across the world.
Several other families that spoke to the news agency said the situation in Sudan was exacerbating. Widespread looting and streetfights continue to make people's lives difficult.
UN High Commissioner for Refugees Filippo Grandi has raised concerns over the civil war triggering another major refugee crisis. Between 10,000 to 20,000 people are estimated to have already fled to neighbouring Chad, while scores of others are waiting at the borders.