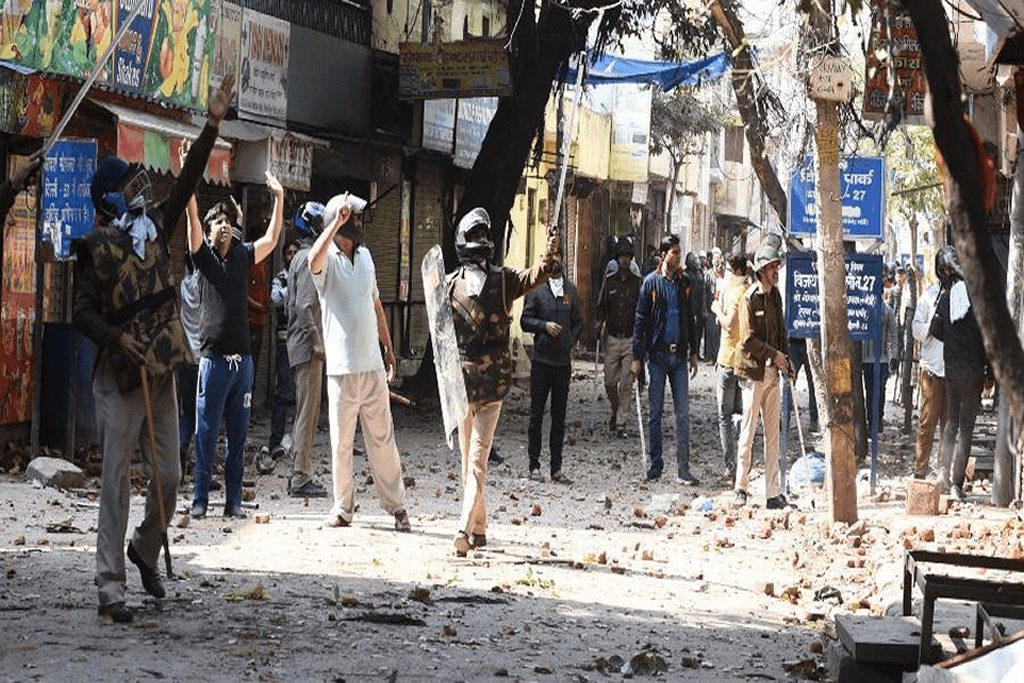 East-Delhi violence has shaken the Delhi capital – 2 Special Investigation Teams formed to probe
Last updated on February 22nd, 2023 at 06:53 am
The chaotic north-east Delhi violence has shaken the Delhi capital. Since Sunday, Thirty-nine people died, and more than Two hundred were injured as per reports. The clash first broke out on Sunday between the pro-CAA and anti-CAA protesters.
Since months there have been debates and protests over the controversial bill called the Citizenship Amendment Act (CAA), which was passed by the Parliament on December 11, 2019.
2 Special Investigation Team's (SIT) has been shaped to probe the deadly violence. The SIT's will be lead by two Deputy Commissioners who, with their teams, investigate the brutal clashes that spread in north-east Delhi.
As per NDTV news, an uncontrollable mob armed with stones, iron rods, and firearms have been roaming the lanes challenging police orders and vandalizing property, assaulting residents of the area. According to police sources, more than 50 cell phones seized from the accused showed that both groups of rioters might have utilized WhatsApp to organize and instigate violent clashes. On the contrary, there have been hate speeches by political leaders in the BJP, against whom activist Harsh Mandar has filed a PIL in the Delhi High Court.
On Wednesday, prohibitory mandates under section 144 of CrPC have been imposed in 10 violence-affected areas for a month, for example, Maujpur, Mustafabad, Jaffrabad, and Shiv Vihar, Seelampur – in north-east Delhi, which have witnessed deadly conflicts.
Read More:- Germany Will Not Tolerate Embargo Violation In Libya Anymore
The CBSE board exams have been deferred in the impacted zones. The violence left a few neighborhoods consumed and ravaged.
Following three days of brutality, on Wednesday, PM Narendra Modi broke his silence and tweeted and addressed people to maintain "harmony and brotherhood."
As per the Delhi Police, Over 130 people have been arrested, and 48 FIRs have been recorded regarding the brutality. The situation is now under control, says the Delhi Police. Delhi Police is under harsh criticism for deferring from taking swift action in filing FIRs.
As per the latest news, the Home Ministry in an announcement stated, Curfew in northeast Delhi zones will be lifted for 10 hours today – 4 am to 10 am, and 4 pm to 8 pm.
Article Credit: India Today/BBC/NDTV
To Read More News of America Today