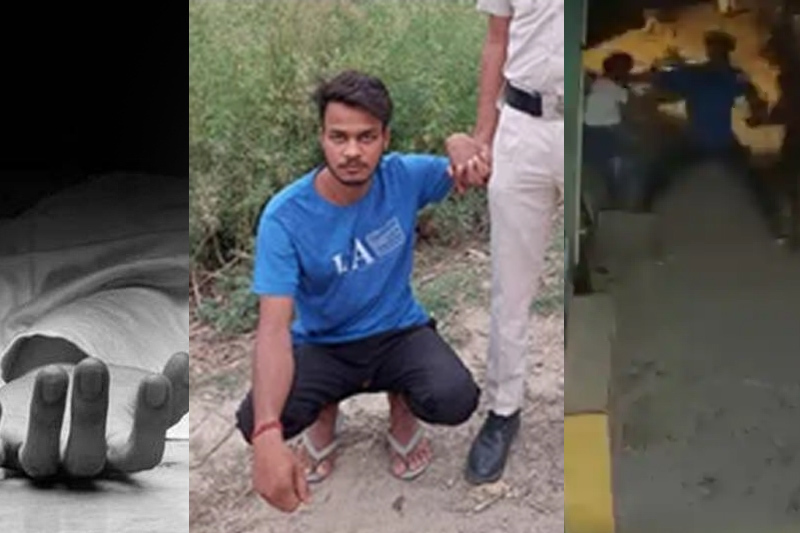 Delhi Crime: Indian man arrested after fatally stabbing girl in public
Delhi Crime: Indian man arrested after fatally stabbing girl in public
A 20-year-old man has been arrested in the Indian capital, Delhi, for brutally stabbing and murdering a female friend in public. Footage of the assault on Sunday has triggered massive outrage in the country as it shows several people watching the attack or just walking by.
The 16-year-old victim was going to attend the birthday party when she was attacked, ANI quoted senior police official Ravi Kumar Singh as saying. He identified the man as Sahil and said he was arrested in the neighbouring state of Uttar Pradesh.
The viral video shows the accused repeatedly stabbing the victim and using a huge stone to crush her head. The two have been romantically linked by the police, who say they had quarrelled hours before the gruesome incident.
Keep Reading
Many netizens have expressed anger and outrage over the crime. Hashtags such as Delhi Crime and Delhi Murder were trending on Twitter, in addition to Shahbad Dairy, the name of the locality where the accused stopped the girl in the middle of the road and stabbed her multiple times.
Delhi Chief Minister Arvind Kejriwal called the crime "very sad and unfortunate" in a tweet and said "there is no fear of the police". Meanwhile, Delhi Commission for Women chief Swati Maliwal said the city has become tremendously unsafe for women, ANI reported.
Although a number of netizens have criticised people's "insensitivity", it's not the first crime in India where bystanders have been called out for their apathy. Citizens have been criticised earlier as well, for watching or making videos instead of providing support to the victim.
The December 2012 gangrape and subsequent death of a physiotherapy student on a bus in Delhi triggered similar outrage. Her male companion, who was also attacked but survived, later recounted how they lay injured but no one brought them help for 25 minutes.