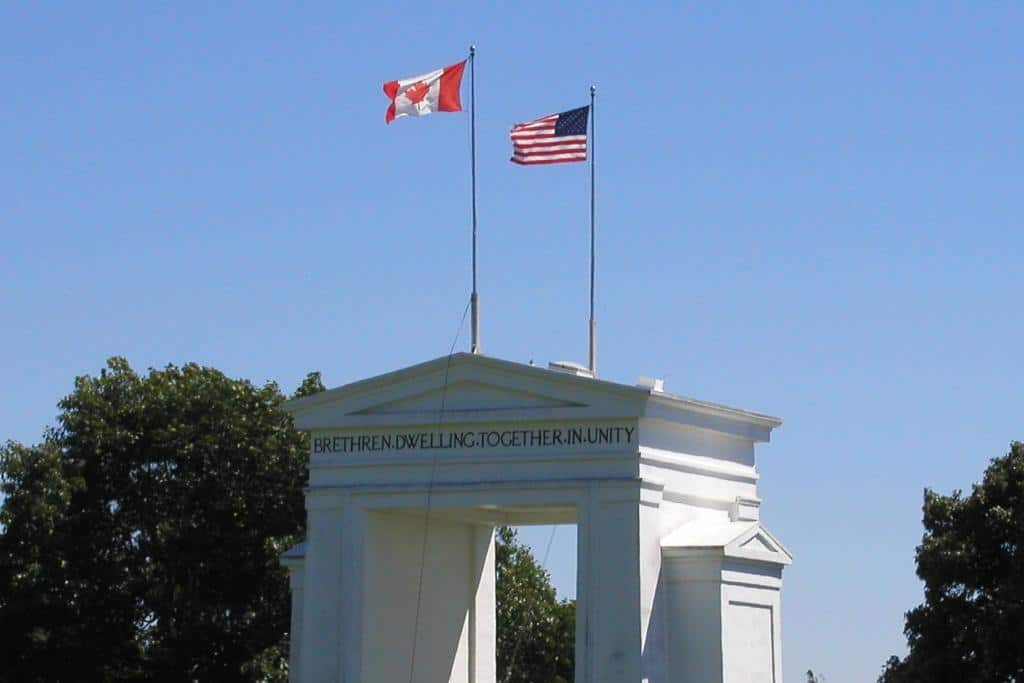 Us Canada Border
Covid-19, the US-Canada border can remain closed until next year
The U.S.-Canada border can remain closed until next year unless "something miraculous" happens to lower COVID-19 rates south of the border, says infectious disease specialist Dr. Isaac Bogoch. "They're having over 50,000 new cases per day in the country, and on top of that, it doesn't appear like they are getting this epidemic under control," said Bogoch, a physician and researcher based at Toronto General Hospital.
"I can't think off the top of my head about what a number or a metric would look like, but I can tell you that reopening the border is going to be a long, long, long way away," he added, speaking to local media. Nova Scotia and P.E.I. confirmed new cases of COVID-19 this week, believed to be connected to a man in his 20s who flew from the U.S. to Halifax via Toronto. He came to Canada on a student visa, but failed to self-isolate upon entering Nova Scotia."This is just a stark reminder that we can't let our guard down and that … places that have been COVID-free for some time can certainly import this and this can cause an outbreak," explained Bogoch.
Leading a bipartisan push calling on the U.S. and Canada to begin preparing guidance for the reopening of the Northern Border https://t.co/aJR5AZrfTX pic.twitter.com/ZxARKfhH62

— Brian Higgins (@RepBrianHiggins) July 3, 2020
The U.S. congressman who wants a plan to ease travel restrictions at the Canada-U.S. border is taking the ensuing backlash in stride.Rep. Brian Higgins got an earful from Canadian Twitter users when he tweeted details of his bipartisan call on both countries to start talking about how best to begin reopening the border.Higgins, a New York Democrat, says he doesn't blame Canadians for wanting to keep Americans out, considering the failure of the Trump administration to contain the COVID-19 outbreak.But he says the damaging border restrictions can be gradually eased without jeopardizing public health, and he and other members of Congress from northern border states will keep pressing their case.
A recent online poll by Leger and the Association for Canadian Studies found 86 per cent of respondents in Canada opposed to letting U.S. tourists north of the border, compared with 11 per cent who supported it.The current border restrictions are due to expire July 21, but the fresh surge in COVID-19 cases in the U.S. makes it all but certain they will be extended before then.The daily number of new cases across Canada has been below 500 for the past month, but the number of new cases in most U.S. states is rising. On Wednesday, the country reached 3 million cases and more than 130,000 deaths.
Also Read:- China Originated Covid-19 Test Kits Might Have Stolen DNA Data From Australia