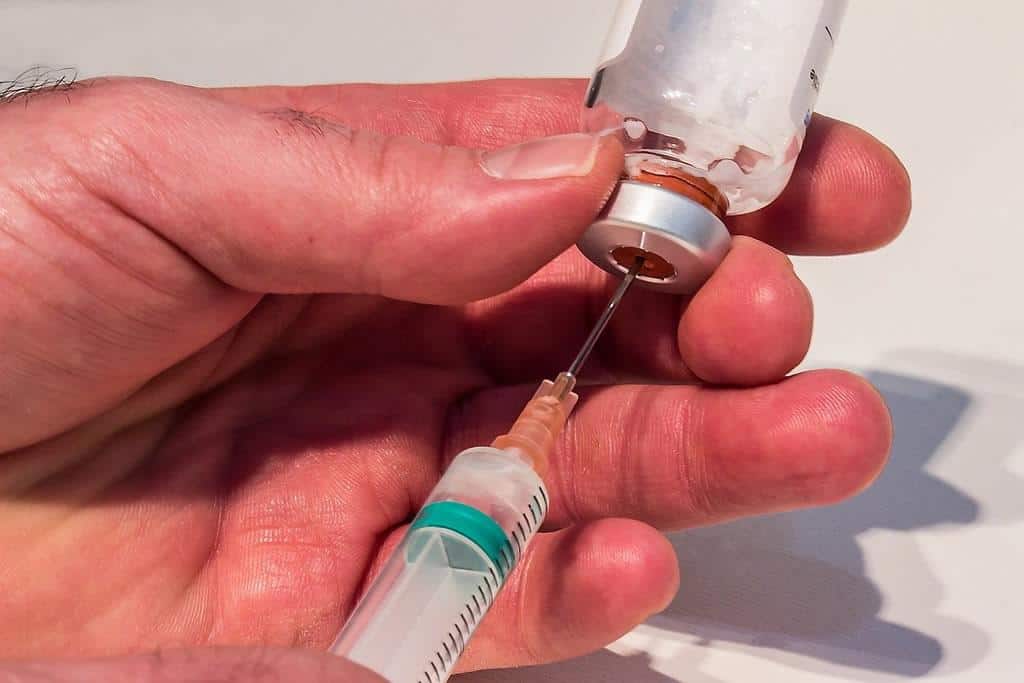 COVID-19: Low cost Dexamethasone proves to be first life-saving drug
In a major breakthrough for treatment of Coronavirus infection, UK's Oxford University scientists have identified Dexamethasone, a steroid drug of significantly reducing mortality in patients with severe respiratory complications.
Dexamethasone is a low cost steroid drug that is used for treatment of asthma, allergies and rheumatoid arthritis.
The UK experts say that this is a major breakthrough in the treatment of coronavirus infection as Dexamethasone is a widely available and cheap drug. The drug is a part of the world's biggest trial for testing the existing treatments regarding their efficacy.
The study reports that dexamethasone use can reduce the deaths by one-third in patients on ventilators and by one-fifth in those on oxygen therapy.
The researchers in Oxford University suggest that if the drug had been used since beginning of pandemic in the UK, it could have saved lives of up to 5000 patients who couldn't survive the virus. Furthermore, the fact that this drug is cheap and widely available makes it advantageous for poor countries with high Covid-19 case tally to avail the benefits of this drug.
UK Prime Minister Boris Johnson celebrated this achievement by the researchers in the direction of Coronavirus treatment. He said, "We have taken steps to ensure we have enough supplies, even in the event of a second peak." UK government has over 200,000 courses of dexamethasone in stockpile. NHS will be making the drug available to patients soon, said UK health secretary Matt Hancock.
The trial
The trial which began in March in NHS hospitals in the UK, began with 2,104 patients being given 6 mg of dexamethasone once a day for 10 days, orally or through intravenous injection. This sample was compared with control sample of 4,321 patients who were not given the drug.
Dexamethasone was found to reduce the mortality in one-third of ventilated patients and one-fifth in patients only on oxygen therapy.
Dexamethasone status in India
In India, dexamethasone is widely available in form of injectables and tablets, and is used in treatment of sepsis and other life threatening infections. The annual sale of the drug is of over INR 100 crore. The largest manufacturer of the drug in India is Ahmedabad based Zydus Cadila. Many small scale manufacturers also produce the drug.
Zydus Cadila chairman Pankaj Patel said, "There are enough supplies in India. It's been used for over four decades in several indications and is very affordable."
The price of dexamethasone is capped under Drug Price Control Order, at INR 5-6 per injection.
Effects of Dexamethasone
Statistics show that of 20 patients of coronavirus, 19 recover without having to be admitted in hospitals. These patients may require ventilators or oxygen therapy and are considered to be high risk patients. Dexamethasone appears to be helpful in these patients.
The drug has anti-inflammatory properties for which it is indicated in the treatment of rheumatoid arthritis, asthma and many skin ailments.
When body's immune system goes into overdrive to fight off the coronavirus infection, some damage appears to be caused in body. Dexamethasone helps to stop or minimize this damage. This overdrive, also known as "cytokine storm" can be deadly. The researchers however warn against over the counter use of this drug. Dexamethasone does not show any effects on patients with milder symptoms.
Also Read:- North Korea blows up joint liaison office in Kaesong as defectors' leaflet campaign row escalates