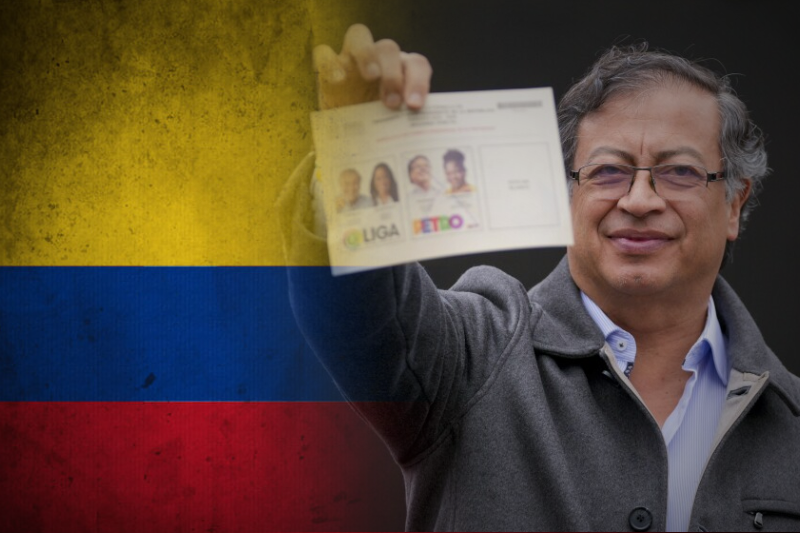 colombia gets first leftist president
Colombia gets first leftist president
Former guerilla fighter Gustavo Petro has become the first leftist president of the South American country of Colombia. Petro has defeated Rodolfo Hernández, a gaff-prone former mayor of Bucaramanga and business tycoon, with 50.47 per cent of the votes in Sunday's runoff election.
He will take office in July as the South American country is battling a series of challenges, with the most concerning being rising discontent among people over inequality and rampant rise in the costs of living. Hernández had secured 47.27 per cent, according to results by election authorities.
Petro's win marks a tidal shift in Colombia
Colombia has never had a leftist president before, and Petro's win has marked a big shift in country's political environment. "Today is a party for the people," tweeted the Petro on Sunday night after results came in. "May so many sufferings be cushioned in the joy that today floods the heart of the homeland."
"From this government that is beginning there will never be political persecution or legal persecution, there will only be respect and dialogue," he said. He further added that he will "listen to not only those who have raised arms but also to that silent majority of peasants, Indigenous people, women, youth".
Congratulations pour in
The US secretary of state, Antony Blinken, congratulated "the people of Colombia for making their voices heard in a free and fair presidential election". "We look forward to working with President-elect Petro to further strengthen the US-Colombia relationship and move our nations toward a better future," he said in a statement.
The Mexican president, Andrés Manuel López Obrador tweeted, "The conservatives of Colombia have always been tenacious and tough", calling the win as "historic".
Petro's journey from guerilla fighter to president of Colombia
Petro was a fighter in the M-19 guerrilla army in the 1980s. Then he went on to become a senator and the mayor of the capital, Bogotá before becoming president of the country.
Petro's vice-president will be Francia Márquez, a prize-winning defender of human and environmental rights, and will be the first black woman to fill this post.