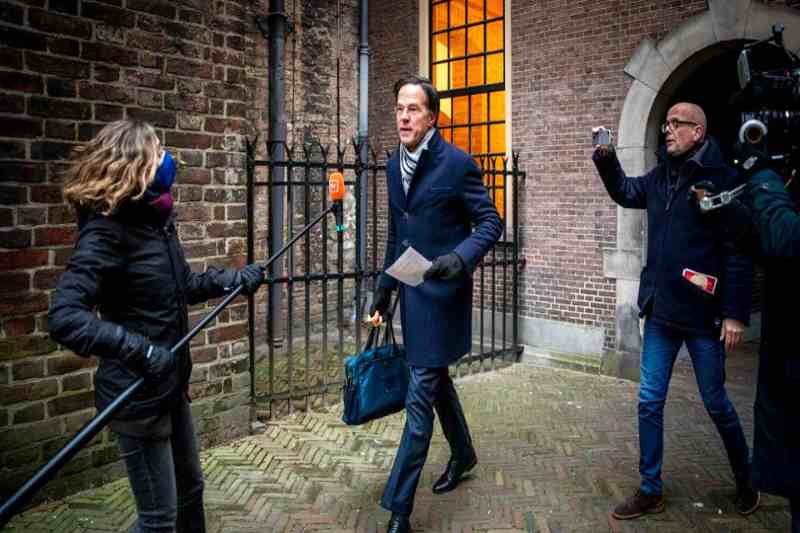 Child welfare fraud scandal
Collapsed government in Netherlands: PM Rutte submits cabinet resignation over child welfare fraud scandal
Last updated on January 18th, 2021 at 08:24 am
Child welfare fraud scandal: After thousands of families were wronged in an unparalleled way, Dutch government led by Prime Minister Mark Rutte has submitted resignation of the entire Cabinet to the king. 
The decision came at a crucial time during Covid-19 pandemic as thousands of families were wrongfully accused of child welfare fraud and were told to pay the money back. The MPs decided that the families, mostly of the immigrant status, had suffered an "unparalleled wrong" and were left powerless and in dire situation by the tax officials, judges, civil servants and politicians. This led to the families fall into financial instability and ruckus.
Rutte said, "Innocent people have been criminalized and their lives ruined. The buck stops here." He added that the responsibility of the scandal laid entirely on his Cabinet.
The decision was taken unanimously during a cabinet meeting at The Hague. The timing is especially critical as Netherlands is under strict lockdown amid increased cases of Covid-19 infection. Until parliamentary elections take place in March, the government is going to take role of caretaker to tackle the pandemic crisis. Economics Minister Eric Wiebes has, however, resigned with immediate effect due to his significant role in the scandal.
Child Welfare Fraud was widespread in Netherlands as parents were labeled as 'fraud' over trivial errors like missed signatures on paperwork and were then forced to pay back thousands of euros given by government to compensate the childcare cost. Families were left ruined and aidless by the system.
With families scattered and relationships disintegrated under impact of the fraud, many mothers have shared their plight tearfully of having to face the financial and emotional anguish after they were targeted by the officials.
Scandal is said to have started in 2012 with as many as 26,000 people being involved.
Tax department, last year, had admitted that as many as 11,000 people were scrutinized vehemently due to their dual citizenship. This has further questioned the long going speculation that ethnic minorities in Netherlands are discriminated and targeted by those in power.