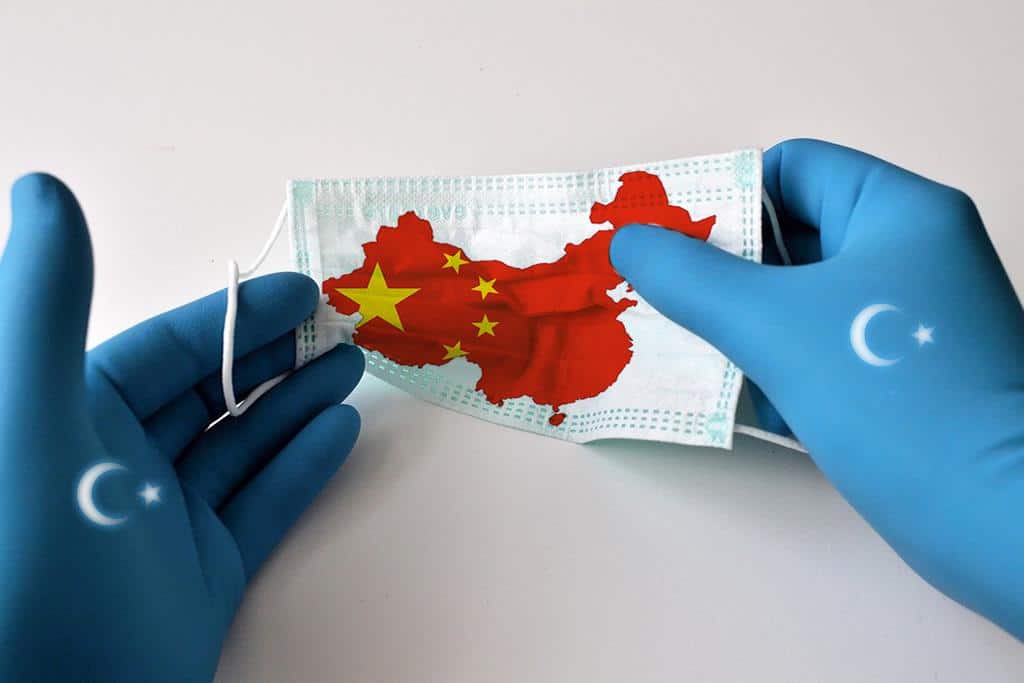 China pulled up for production of PPE through Harassed Uighur Muslim Community
The world is up and arms against China for one or the other reason. It is the U.S. again, as it comes to the notice of the world that China is selling masks to the US made by its most oppressed ethnic Muslim community.
The inhuman treatment of the more than 1 million Uighur Muslims that reside in China is coming to light post the COVID-19 lockdown has opened. As a community they have been ostracized and subjected to brutal working conditions. Many of them were forced into manual labour amidst threats of contracting the Covid-19 virus.
Some more than 100 such individuals had been forced into working to produce masks that have been sent to the United States and Australia for consumption. The shipments have been received by various companies in these countries.
This controversial labour programme that runs in China amounts to human rights violation and therefore cannot be seen as fair consumption by any medical facility or personnel. The US has recently blacklisted some nine companies that have also made use of Uighur Muslim services, and is being seen as nothing more forced labour.
Most of the people from this ethnic community have been put into re-educational camps where they are brainwashed into believing and accepting the way of the Chinese government. While Beijing continues to say that these people are treated with utmost respect, the ground reality is completely different.
Under the Chinese government sponsored programme, labour is used from other sources when there is an increase in demand for goods and services. With the Covid-19 situation at hand, there has been an increase in demand for Personal Protective Equipment (PPE). China has made use of the Uighur Muslim community (mostly against their will) to make up for the increase in demand.
According to China's National Medical Products Administration, only four companies in Xinjiang produced medical grade protective equipment before the pandemic. As of June 30, that number was 51. After reviewing state media reports and public records, The Times found that at least 17 of those companies participate in the labor transfer program. The Chinese government has admitted to have kept a tight control over Xinjiang. This is the place where most of the Uighur Muslims are situated.  Their reason for doing so is their need to control any religious extremism.  But while that is not happened,  the human rights of the individuals from the community has been grossly violated. Underpaid and overworked, the members of the ethnic community have no voice left and are mostly kept in captivation. The US has now started voicing its concerns over China's regimental working structures and trade resulting from it.
Also Read:- US move to shut down China's Houston consulate sparks escalated tensions between Washington-Beijing