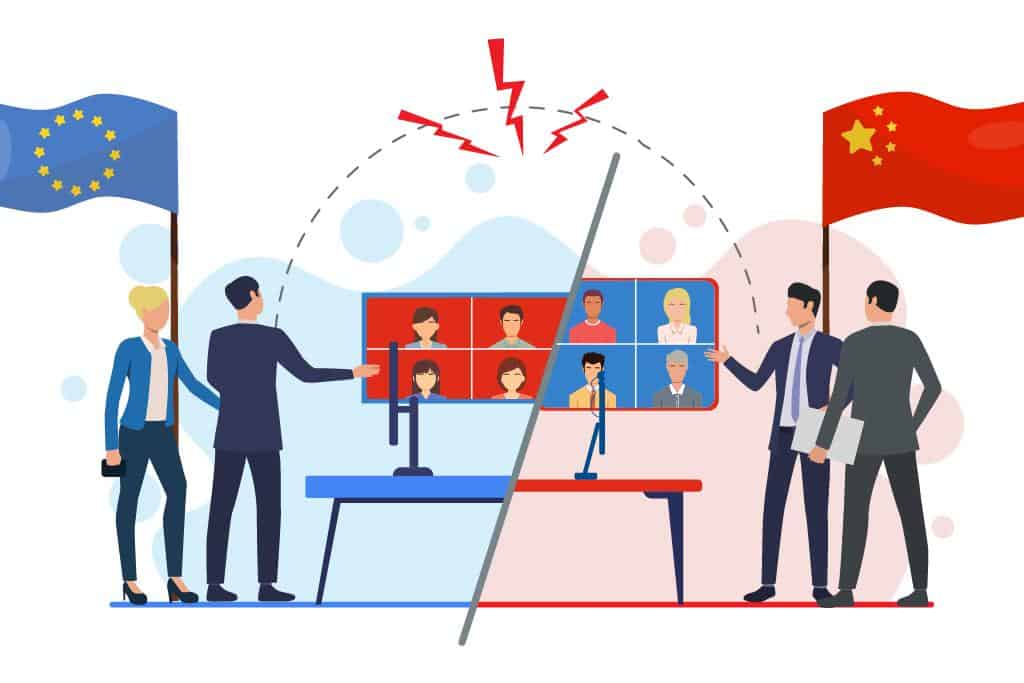 China and the EU meet virtually for talks
The talks will be aimed at cooling some of the tensions from the previous months surrounding the pandemic, Hong Kong and investments.
The EU and China are sitting down together for the first time since their relationship turned sour in the wake of the global pandemic, when Brussels accused Beijing of misinformation surrounding the COVID-19 crisis.
Beijing is still smarting from the fact that the EU called for an independent probe into the origins and spread of the coronavirus. Its 27 members co-sponsored a resolution that was submitted to the WHO's decision-making body. Many other countries threw their weight behind the resolution.
The EU has also been under pressure from the US, asking it to take a tougher stand on China. Besides, EU officials have said that China is using social media to spread fake news about Europe's handling of the crisis. China has, of course, been denying all these allegations and maintains that it has been transparent in sharing information.
European Commission President Ursula von der Leyen and European Council President Charles Michel will hold video conferences with Chinese Premier Li Keqiang and President Xi Jinping today on several issues. No statement is expected to be released after the meet.
There is much on the table apart from the coronavirus, problems that predate and follow the pandemic. The EU has expressed "grave concern" for the new security laws in Hong Kong, which according to activists and businesses will damage the semi-autonomous nature of the city and its role as a global financial hub. The EU passed a resolution condemning this which China has reacted angrily to. There are also concerns in the EU that Beijing will attempt to buy up European companies weakened by the coronavirus crisis. In new legislation, specifically targeting Chinese companies, the European Commission has said it will block foreign firms backed by heavy state subsidies from skewing competition in Europe. This comes at the back of European anger that the Chinese haven't opened by their economy despite a 2019 agreement to do so.
ALso Read:- US letter to European governments: War on the web tax