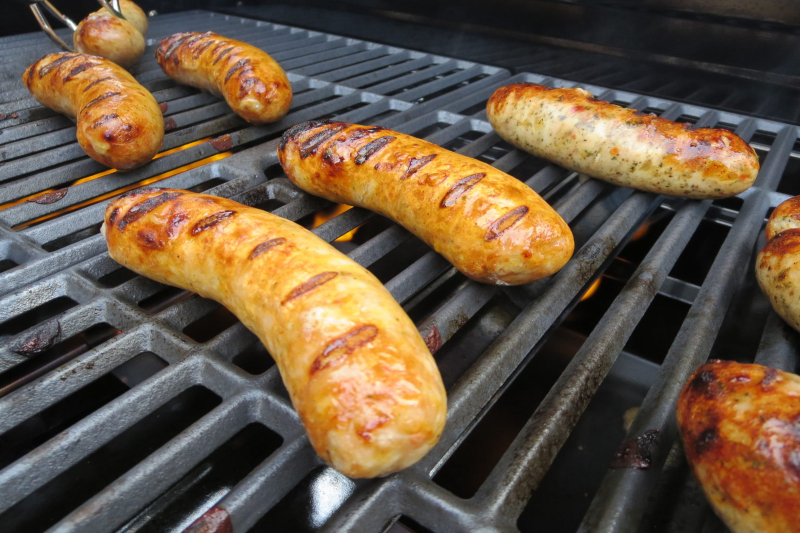 brexit sausage war
Brexit 'sausage war' put off for three months
The EU and the UK, on Wednesday, finally agreed to put off a ban on some meat products being sold in Northern Ireland.
The delay in the ban comes as the latest twist in the Brexit row.
European Commission and Downing street have been in a disagreement for months over laws governing the trade of chilled meats from the British mainland.
British newspapers have termed this as a "Brexit sausage war".
An extension in the grace period will halt products such as fresh sausages from being banned from supermarkets in the province.
"The UK had not been handed a blank cheque," said the EU's top Brexit official Maros Sefcovic. He is the bloc's lead negotiator.
UK's Brexit Minister and Sefcovic have, however, called for a permanent solution to the matter.
Brussels has taken the sizzle wisely and spice out of the "sausage war" between the EU and the UK. Many see the fundamental problem with Boris Johnson, who is unwilling to digest the consequences of Brexit, that he chose.
Related Posts
Since the term "sausage war" is selling, few bother the vocabulary of trade, war, or otherwise to get in place in the issues linked to Northern Ireland.
Sensibly, the EU has understood that no matter how frustrating the government of the UK might be, there are various other things at stake. The rhetoric has thus been dialled down.
Many see this as a moment to thank the fact that at least the UK and the EU have agreed to keep talking.
Experts are expecting another three months of tough negotiations in the scenario.
The EU's olive branch on trading rules involves offering to amend its legislation to assure the free flow of medicines into Northern Ireland.
The UK government, meanwhile, has uncovered a system for overseeing subsidies to various companies. It has also promised that decisions will come at a faster rate than when Britain was a part of the EU.