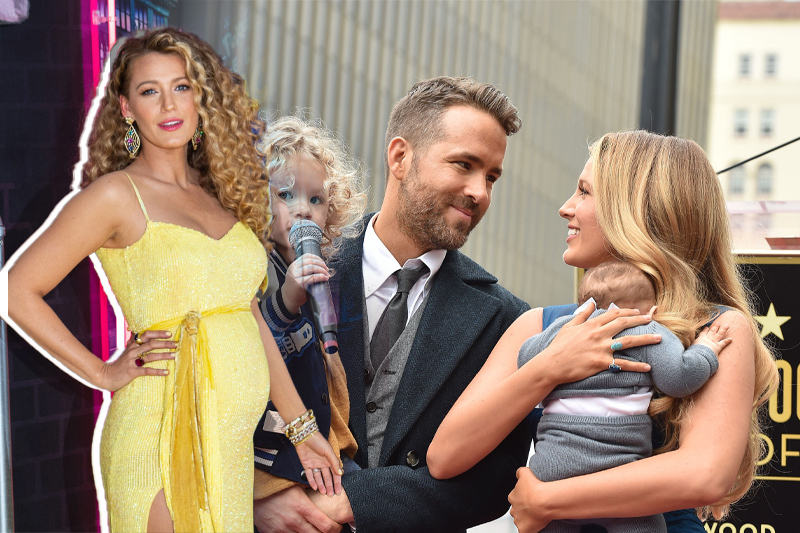 blake lively ryan reynolds expecting baby no 4
Blake Lively, Ryan Reynolds expecting baby no. 4
The gorgeous Hollywood couple Ryan Reynolds and Blake Lively are expanding their family with baby number 4 on the way. The "Gossip Girl" actress surprised her fans as she made her pregnancy announcement at the 10th Annual Forbes Power Women's Summit on Thursday in New York City. The 35 years old star flaunted her baby belly as she smashed the event in a sparkling golden dress.
Blake Lively children with Ryan Reynolds
Blake Lively and Ryan Reynolds together have three daughters – James, 7, Inez, 5, and Betty, 2. She and her "Green Lantern" co-star Ryan Reynolds, 45, tied the knot in September 2012, and the couple started growing their family two years later with James. Inez and Betty were born in 2016 and 2019, respectively.
Keep Reading
Reynolds announced in October 2021 that he was taking a "sabbatical" from acting in order to focus on his life with their little kids. "Well, I've done a lot of [acting] … and I don't want to miss this time with my kids," the actor explained. "I want my kids to have a pretty normal schedule," Reynolds continued in December 2021. "I think it's totally important for their development and I really enjoy being a present dad. I love taking them to school in the morning, I love picking them up."
Blake started her acting career as a teenager in 2005 with The Sisterhood of the Traveling Pants. She gained even more recognition with her role in the hit series Gossip Girl. She has also appeared in a number of films, first meeting her future husband Ryan Reynolds in the 2011 superhero film Green Lantern. She was last seen in movie The Rhythm Section in 2020. The most famous movies of Blake Lively include The Age of Adaline, that was released in 2015 and The Shallows that was released in 2016.