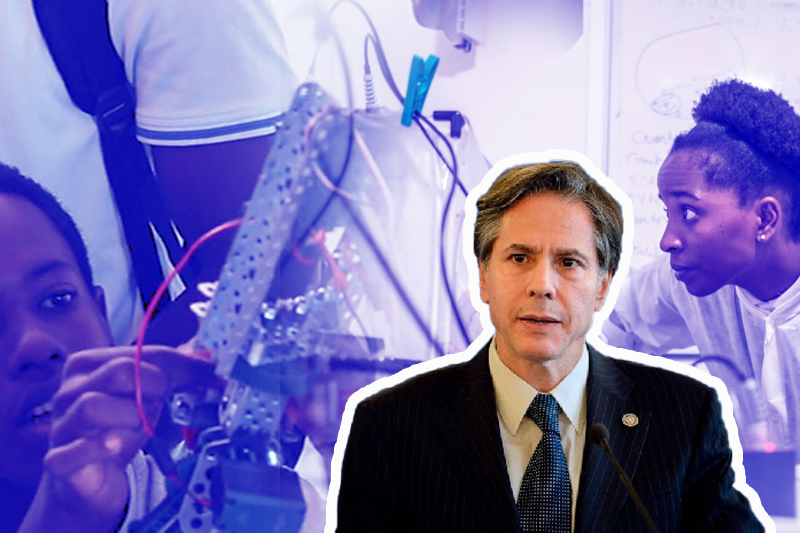 biden seeks to start afresh with africa as the leaders gather for us africa summit
Biden seeks to start afresh with Africa as the leaders gather for US Africa Summit
A group of African leaders are gathered in Washington for US – Africa Summit that is aimed to reboot relations between US and the African continent, a Biden administration's vision. This year's US – Africa Summit is the first since 2014 and since pandemic will be the largest international gathering in Washington. This also is one of the most critical commitments by the Biden administration, and one of the most unique by any administration of US, to boost country's influence in the African region.
The summit comes at a time when African nations are witnessing a critical triad of crises – power rivalry, rising security problems and acute economic chaos. About 49 leaders and heads of states from Africa have been invited for the summit in Washington. Four countries that have been suspended from the African Union – Burkina Faso, Guinea, Mali and Sudan – are not invited due to the coups that have led to unconstitutional changes in power in these countries. The White House has also not invited Eritrea.
"We have a huge stake in the success of African innovators because when they're empowered to reach their full potential, it's good for the region. It's good for the continent. It's good for the world. It's good for America," US Secretary of State Antony Blinken said as he stressed on the importance of partnership between US and Africa while addressing an audience of entrepreneurs and innovators at the US State Department.
Keep Reading
Ways in which Biden administration is seeking to broaden the partnership in Africa
Blinken has highlighted three ways in which the Biden administration is seeking to broaden US partnership in the African continent.
By investing in infrastructure that can undergird African entrepreneurship.
By investing in rising leaders since US President Obama created the Young African Leaders Initiative.
By fostering greater engagement in African nations by U.S. companies.
"The United States prioritises our relationship with Africa for the sake of our mutual interests and our partnership in dealing with global challenges," said Molly Phee, an assistant secretary of state for African affairs. "We are very conscious, again, of the cold war history, we're conscious, again, of the deleterious impact of colonialism on Africa, and we studiously seek to avoid repeating some of the mistakes of those earlier eras."