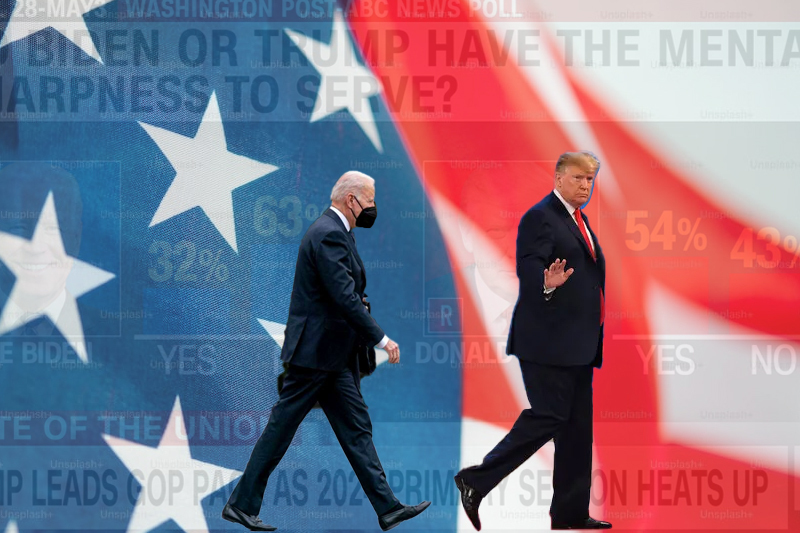 Biden behind Trump in a recent poll
Biden behind Trump in a recent poll
As he begins his election campaign in the hopes of being reelected, US President Joe Biden must win over a difficult crowd. As millions of Americans question his advancing elderly age, Biden is seeing a decline in his overall approval ratings. He will face off against his predecessor Donald Trump and other opponents in the 2024 elections.
According to a Washington Post and ABC News poll, Trump is ahead of Biden in the public approval stakes in the battle for the White House, with Biden down by six points. This particular survey causes the 80-year-old to feel completely humiliated.
On the other side, 44% of American adults, or 6% more than Biden's support, have stated that they would "probably," if not "definitely," vote for Trump.
Keep Reading
The remaining 18% haven't decided what they will do yet. Voters were divided on how well Trump handled the US economy during his presidency, with 54% saying he did a better job than his opponent and 36% saying the Biden-Harris government did a better job.
However, this is not all. With 63% of respondents thinking that the existing president lacks the ability to continue serving as president and 62% saying that his physical condition is subpar, the incumbent president's mental acuity has also come under scrutiny.
The survey findings show not just the challenges in Biden's path to the White House but also how his declaration of a presidential re-run fell flat with Americans.
He said in a video earlier in April that he will run for office again in 2024 and that he would need the backing of people to "finish this job." However, Trump's campaign for the White House began much earlier and was primarily centered on his goal to "make America great again."