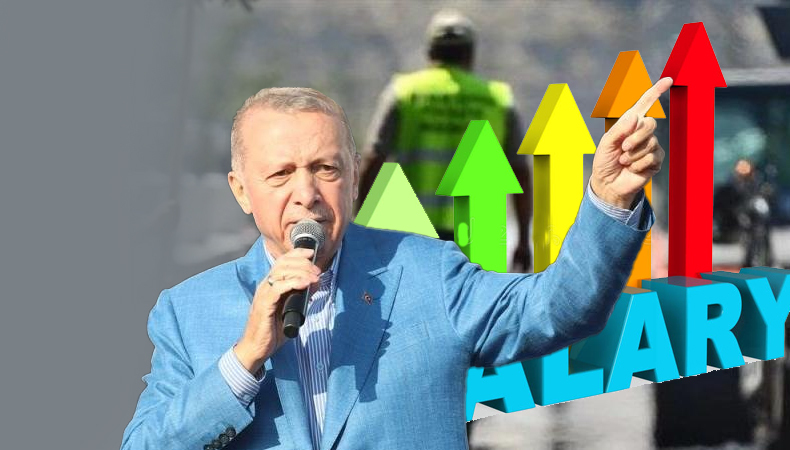 Turkey: Prez Erdogan raises public worker salaries before May 14 polls
Turkey: Prez Erdogan raises public worker salaries before May 14 polls
The Turkish government has decided to raise its workers' salaries by 45%, President Recep Tayyip Erdogan has announced, just days ahead of Turks voting in presidential and parliamentary elections on May 14.
It's going to be a tightly contested election as polls show Erdogan, who has been leading the country for 20 years, in a tight race with the main opposition presidential candidate, Kemal Kilicdaroglu.
The president delivered the news at a Tuesday meeting in the capital, Ankara, that saw intense discussions made on the economic and social rights of public workers in Turkey through a framework called the Public Collective Bargaining Agreement Framework Protocol.
Keep Reading
Wages are being increased by 45%, Erdogan said, according to a statement on the government's website, adding the lowest public worker wage will get a boost, reaching TL15,000 ($768) per month.
The president also expressed his growing focus on continuing to work on increasing salaries and pensions of civil servants.
Out of a number of major issues heading into Sunday's elections is the economy. Unorthodox interest rate cuts sought by the president brought a massive drop in the value of the Turkish lira in 2021 and prompted inflation to climb to a 24-year peak, reaching 85.5% last year.
Turkey's struggling economy, exacerbated in part by the devastating double quakes from February, is posing a major threat to Erdogan's chances of winning another term. He has made promises of lowered interest rates, inflation levels slashed to single digits, and economic growth consequently boosted.