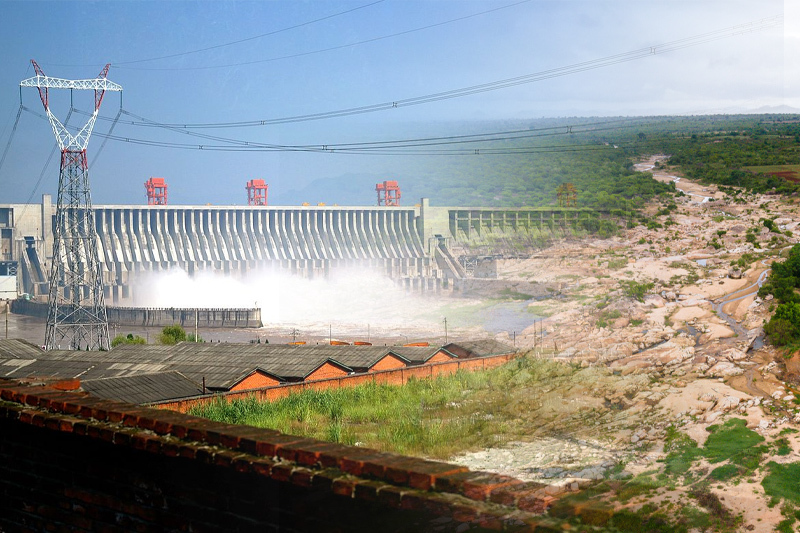 Asia water and energy supplies at risk due to climate change: Research
Asia water and energy supplies at risk due to climate change: Research
Climate-related disruptions have caused water and energy supplies to be at risk in 16 Asian countries, according to a research. The Hindu Kush-Himalayan water system is posing great risks to economic development because of climate change.
Researchers said on Wednesday that action is required to protect regional water flows and energy security in 16 Asian countries. The China Water Risk think tank said that the basins of the 10 key rivers that flow from the Hindu Kush-Himalayan water towers in South Asia are important to generate GDP.
Reportedly, those 10 major rivers generate $4.3 trillion in annual GDP. According to the China Water Risk think tank, it is important to protect the river flow.
According to the research, climate change can cause extreme weather conditions. The China Water Risk think tank said that extreme weather is already posing "grave threats."
Keep Reading
Ganges and the Brahmaputra rivers running into India and Bangladesh as well as China's Yangtze and Yellow rivers are posing a great risk of energy supplies. These rivers support three quarters of hydropower and 44% of coal-fired power in various countries, including Afghanistan, Bangladesh and Nepal. Reportedly, 865 gigawatts (GW) of power capacity is at great risk due to climate change. These energy supplies rely on rivers.
China's Yangtze river basin has been experiencing drought. Last year, the drought hit the Yangtze River basin, disrupting global supply chains of hydroelectricity. It also affected agriculture, the ecosystem, and human livelihoods. It further aggravates shortages of hydropower.
Researchers reportedly said, "As power choices can impact water and the lack of water can strand power assets, water security should decide energy security."
The researchers said that further construction of water-intensive energy infrastructure increased the problems. As climate risks mount, researchers demanded quick action to mitigate the effects of climate change.