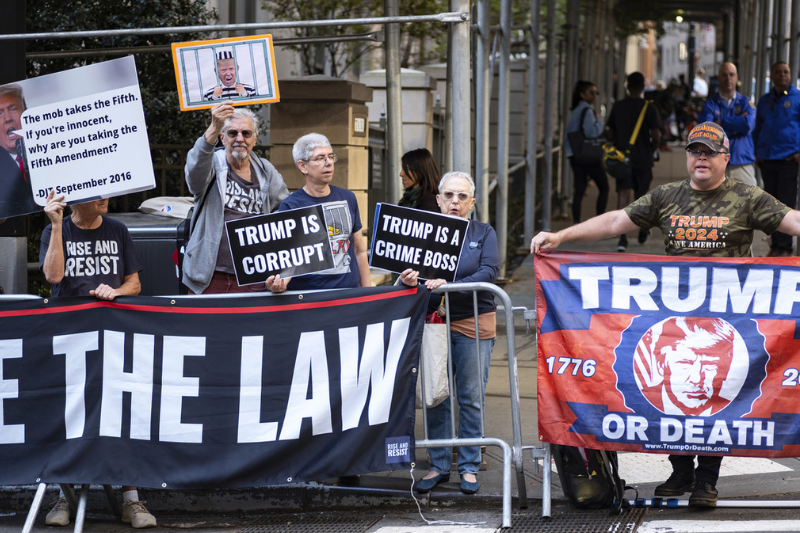 americans taking donald trump's indictments seriously ipsos poll
Americans Taking Donald Trump's Indictments Seriously: Ipsos Poll
61 percent of Americans believe that former US President Donald Trump should stand trial for the federal 2020 subversion case before the Republican primaries in early 2024, or before the November 2024 general election.
According to the Politico Magazine/Ipsos poll, many feel the Justice Department's decision to indict Trump in the 2020 election subversion case is rooted in a fair evaluation of the evidence and law. The survey revealed that three in five Americans say they understand the various cases against the former president somewhat or well.
However, there is a deepening partisan split, with fewer Republicans saying Trump should stand trial before the general election in November 2024. More independents feel he should stand trial before the 2024 election. The survey said democratic opinion has been constant. 
Keep Reading
The latest survey contradicts Trump's take that the indictments will have Americans easily re-elect him to power. "Any time they file an indictment, we go way up in the polls," he said after he was charged with attempting to overturn the 2020 election. The survey also throws off claims by Trump and his supporters that he is a victim of a so-called witch hunt, which seems to have little effect on the views of the people.
And if federally convicted of a criminal scheme, Trump would clearly be out of the presidential race. 32 percent of respondents said a conviction in the case would make them less likely to support Donald Trump, while only 13 percent of respondents said a conviction would prompt them to support the 45th US President.
Meanwhile, Ron DeSantis, Vivek Ramaswamy and Nikki Haley are trying their best to save the face of Republicans and vying for the primary debates. The trio have seen favorable ratings that compete with Donald Trump. Many Republicans believe it will be between DeSantis and Ramaswamy.