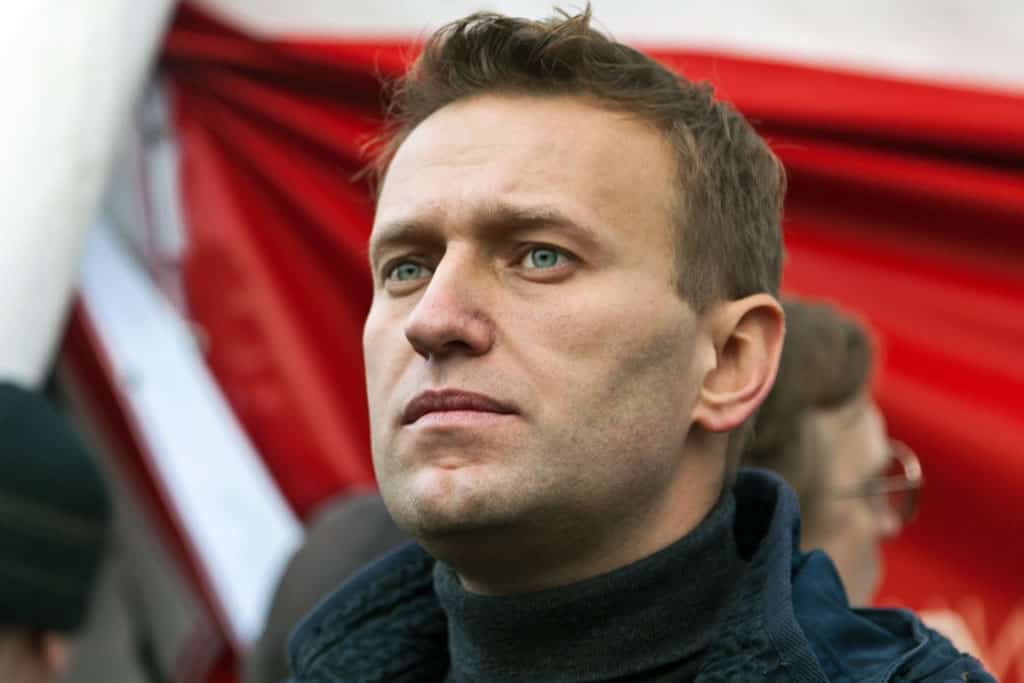 America Chooses To Go Quiet Over Russian Transgression Against Navalny
The only critic and a possible rival to the dictatorial rule of Vladimir Putin in Russia was poisoned through a deadly nerve agent; and no one in America is willing to raise a voice against this obscene show of power.
Russian news agencies have come across special footage of surveillance that was used by Kremlin to keep an eye out on the whereabouts and movements of Alexey Navalny. Reporting on an exclusive find of such tapes, the CNN has commented on the blatant misuse of powers by Putin's government over Navalney who has a very strong fan following in the social media.
While the German government has been disgruntle over the use of the nerve agent Novichok, the US has decided to go tight lipped on the matter. Navalny fell ill on a flightfrom the Siberian city of Tomsk to Moscow last month and was rushed to hospital after he consumed a hot cup of tea and experienced discomfort and chest pains. He has since then been in intensive care unit and under observation.
Germany had carried out sample test in its own laboratories with 'unequivocal evidence' that indeed the nerve agent present in Navalny's blood stream comes from the Novichok group that has been used in the Soviet era chemical weaponry. Indeed, Angela Merkel is making no show of power when she has publicly condemned the use of a chemical nerve agent over a Putin critic. Merkel said, she was speaking on behalf of the whole German Federal government and sought an explanation from the Kremlin for such a heinous crime.
Apparently, Trump has never seemed to have sought explanation or get Putin to pay back for his crime to have set a bounty negotiation with Taliban militants in the 90s over UK and US military forces in Afghanistan.  Even on this occasion when his White House Press Secretary  Kayleigh McEnany has called the poisoning act as "completely reprehensible" Trump has chosen to be out of sight. Political analysts feel if Trump government does not say something to silence such open attack on political critics, then it only goes onto set precedence for others. But one cannot deny the fact that Trump has usually been tight lipped about pointing out any grey areas in Putin's diplomacy and conduct, even though they may be glaring in the face.
Also Read:- US, Twitter removes Trump post reducing Covid-19 deaths. On the Russian darknet data of millions of US voters