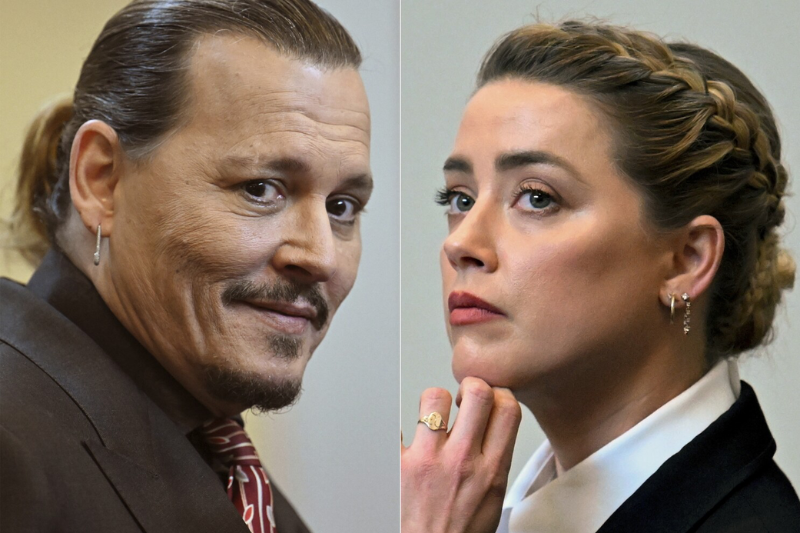 Amber Heard appeals Johnny Depp defamation verdict
Amber Heard appeals Johnny Depp defamation verdict
Ex-husband Johnny Depp sued Amber Heard for defamation, and a jury awarded him $10.35 million. Amber's lawyers have urged a judge to overturn the decision, alleging that the evidence supporting the judgment was lacking and that one of the jurors was not adequately screened by the court.
Heard's attorneys said the jury's June 1 award of $10 million in compensatory damages and $5 million in punitive damages to Depp is "excessive" and "indefensible" in post-trial arguments filed on Friday. If the jury's decision is not upheld, they urge the judge to order a new trial for Depp. The judge immediately decreased the compensatory damages to $350,000 under a state cap following the verdict, which he did so immediately.
Depp sued Heard for libel in Fairfax County Circuit Court following a December 2018 op-ed she penned in The Washington Post characterizing herself as "a public figure representing domestic abuse." Depp's lawyers said he was defamed by the story even though it never identified him by name.
The six-week broadcasted trial turned into a spectacle that offered a view into their unhappy marriage. Much of the testimony focused on Heard's claims that Depp had physically and sexually mistreated her. As reported by Heard, Depp has been accused of assaulting her in several different countries, including Australia, where the actor was filming a sequel to "Pirates of the Caribbean," and Heard claims she was sexually attacked with a liquor bottle.
Related Posts
Depp insisted that he never hit Heard and that she was abusing him.
The burden of proof fell on Depp to show that he never assaulted Heard, that her op-ed piece defamed him, and that she wrote the essay with actual malice. Post-trial arguments by Heard's legal team stated that for Heard's piece to be found guilty of actual malice, Depp would have had to establish that she did not believe she had been abused at the time it was published.
"Potential improper juror service" is also requested by Heard's lawyers, who claim that one of the jurors chosen to serve on the jury was listed as being born in 1945 in documents provided to the attorneys before the jury selection process, but is listed as being born in 1970 on publicly available information.
On the other hand, the jury awarded Heard $2 million in her counterclaim against Depp, finding that one of Depp's lawyers had defamed Heard by claiming that she had staged the incident to make it look like the couple had fought.
The trial resembled Depp's case against a British tabloid in the United Kingdom after he was called a "wife beater" in the publication. Heard's account of