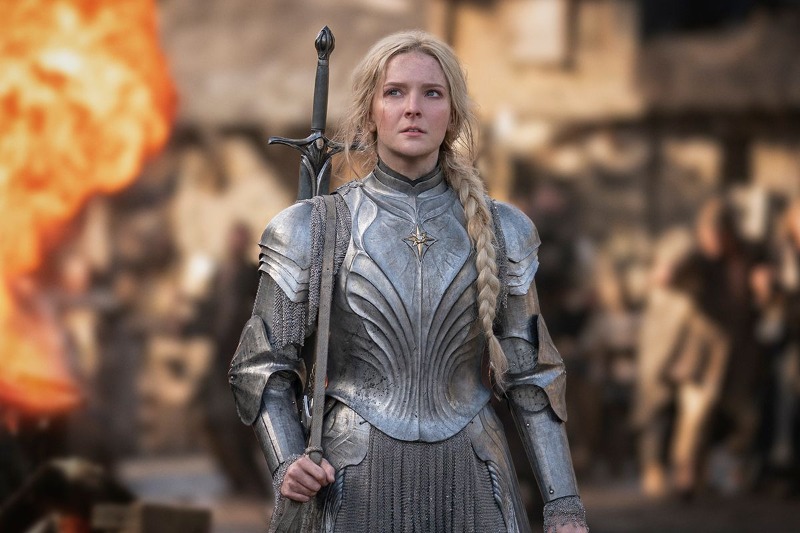 amazons lord of the rings series explores a new middle earth
Amazon's 'Lord of the Rings' series explores a new Middle-earth
On Friday, July 22, at the annual San Diego Comic-Con conference, the developers of Lord of the Rings on Amazon.com Inc. unveiled the most complete look at the series yet, promising a totally different immersion into the magical world of Middle-earth.
The pricey series, which is dubbed The Rings of Power and takes place 4,000 years before the events depicted in the highly successful film adaptations of J.R.R. Tolkien's cherished books are now being produced. The era in question is commonly referred to as the Second Age.
Patrick McKay, co-creator of the new series, told fans in a convention hall that was packed with people that the movies directed by Peter Jackson took place in the Third Age, which was described as "post-apocalyptic, all of these kingdoms have collapsed."
According to McKay, "Rings of Power" opens with Middle-earth at a time of peace, describing the region as "vibrant and filled with light," and highlighting the shining island realm of Numenor. He said that the harfoots, who were the hobbits' ancestors, were nomads who lived "far from the Shire."
Related Posts
McKay described the experience as "meeting every single person from Middle-earth in a different location."
According to co-creator J.D. Payne, the peace and quiet that exists at the beginning of the story will soon be in jeopardy.
"Just picture your home, your family, your profession, your cosplay outfit, the things that are most important to you," Payne instructed. "Just imagine all of those things. Now, all of a sudden, picture everything that is about to be taken away from you. How deep into the shadows would you travel in order to safeguard their safety? That is the narrative that we are presenting."
McKay and Payne featured alongside other members of a huge ensemble cast, such as Morfydd Clark and Robert Aramayo, who play the roles of the teenage elf warrior Galadriel and the half-elf Elrond, respectively. McKay and Payne were also a part of the cast.
A promotional video for the series that lasted for three minutes was made available by Amazon in advance of its premiere on September 2 on the streaming service known as Prime Video. The firm intends for the story to be told in a total of fifty hours spread across five seasons.
The initial episode of the show, which was shot in New Zealand and cost the online retailer approximately $465 million to produce, places it among the most costly television shows that have ever been made.