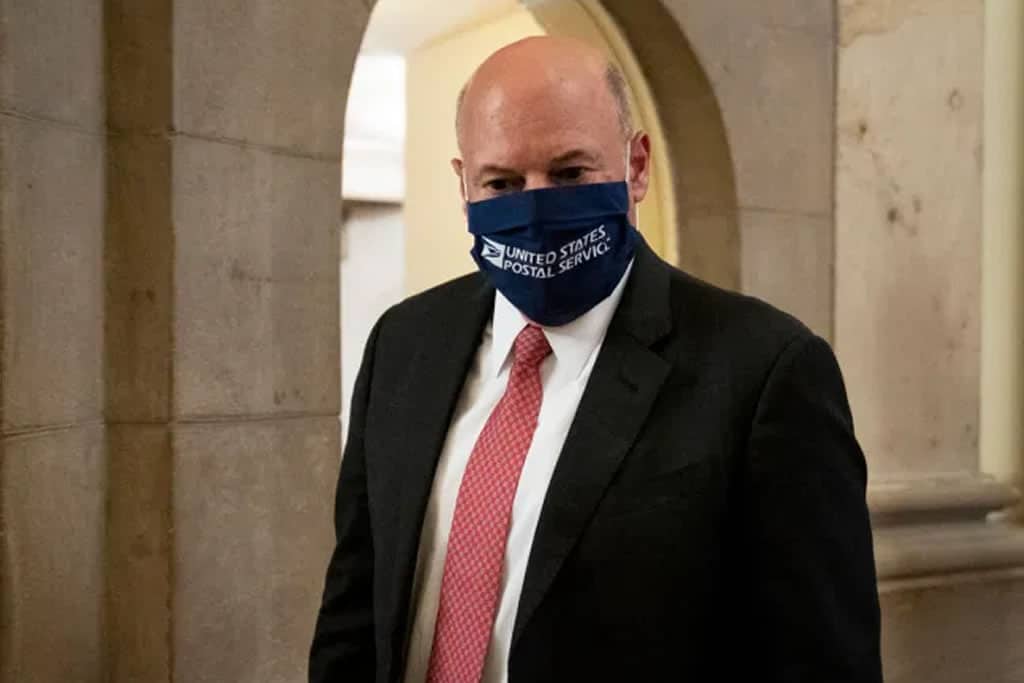 Postmaster General DeJoy testifies in Senate hearing, says delivering ballots timely is priority No.1 till Election Day
In a high profile Senate hearing on Friday the beleaguered Postmaster General Louis DeJoy said that US Postal Service is all-ready and up for handling election mail delivery. DeJoy argued and reassured after Democrats had raised doubts and concerns over the USPS operations along the presidential election course.
During the Senate hearing DeJoy said, "As we head into the election season, I want to assure this committee and the American public that the Postal Service is fully capable and committed to delivering the nation's election mail securely and on time."
The Senate hearing required DeJoy to testify before the Republican-led Senate Homeland Security and Governmental Affairs Committee. In the virtual hearing, US Postal Service chief got his first opportunity to publicly answer questions and clarify doubts and concerns as accusations went rampant against Trump administration to sabotage Postal Service operations deliberately after changes in its operations were brought about which have slowed down the mail delivery.
DeJoy said, "This sacred duty is my No. 1 priority between now and Election Day."
Postmaster General DeJoy agreed that there have been some delays but stressed that the changes that have been implemented will only bring cost cutting and improved services. He said, "We had some delays in the mail. The change that I made was one to our schedule, one to our transportation schedule. I believe we will get at least a billion dollars of savings out of that moving forward and this is the key connectivity to improving our service."
He also noted that delays are also due to reduced staff owing to pandemic.
Democrats have accused that the cuts and operational changes will be an issue with surge in mail-in ballots for elections in November. To this DeJoy said, "there has been no changes in any policies with regard to election mail for the 2020 election."
Regarding his close association with the President, DeJoy, who is a strong ally to President Trump and a Republican donor, said that he had no communication with the President or White House regarding changes in Postal Service and their impact on November elections, if any. Congressional Republicans have called out Democrats for targeting the Postmaster General for their political gain.
Testimony of DeJoy came after he announced on Tuesday that the operational changes would be suspended till after the elections. In hearing DeJoy maintained that the removed mail-sorting machines are "not needed" and would not be brought back. He also said that 700 collection boxes have been removed since he took the charge as Postmaster General.
The Democrat-led House is set to return on Saturday to cast vote on legislation to allow $25 billion funding to the agency that is tight strapped financially.
Also Read:- China ignores Vietnamese disgruntle to move closer to Paracel Islands