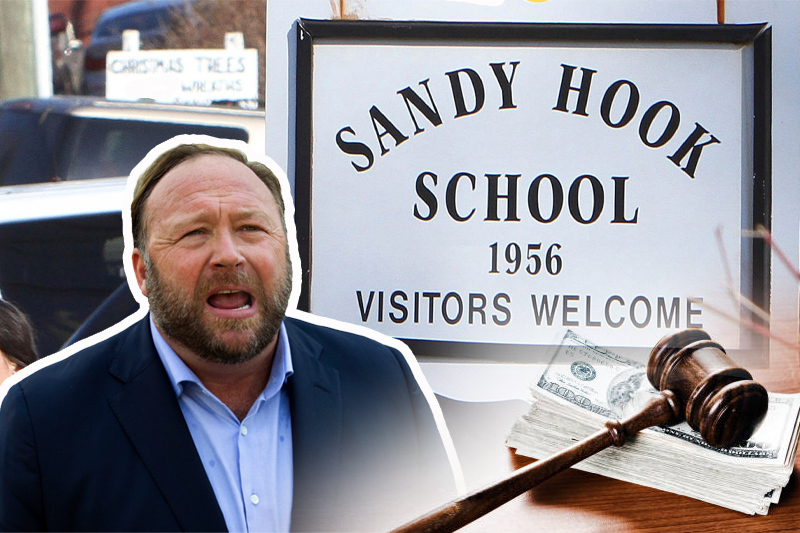 alex jones ordered to pay 4 1m to sandy hook parents over false claims
Alex Jones ordered to pay $4.1m to Sandy Hook parents over false claims
A Texas jury has ordered on Thursday that conspiracy theorist Alex Jones should pay $4.1 million — significantly less than the $150 million being sought — in "compensatory damages" to the parents of a 6 year old boy who was killed in the Sandy Hook school shooting. Though the amount to be paid is less than the $150 million that was being sought through the defamation case, this marks the first time that the Infowars host has been held financially liable for continuing his claims that Sandy Hook massacre, the deadliest school shooting in American history, was a hoax.
Also Read: Mickey Yatar takes first place in the global street dance competition
The conspiracy theorist has to pay the amount in punitive damages to Neil Heslin and Scarlett Lewis, parents of Jesse Lewis who was among the 20 children and six educators to be killed in the 2012 school shooting in Newtown, Connecticut. The parents had sought compensation of at least $150 million for "defamation and intentional infliction of emotional distress".
The parents' attorney Mark Bankston said, "Mr. Jones … will not sleep easy tonight", adding his clients were "thrilled with the result and look forward to putting Mr. Jones's money to good use". The jurors are still to decide on any additional punitive damages to be paid by Jones apart from the $4.1 million compensation. "With punitive damages still to be decided and multiple [other pending legal matters], it is clear that Mr Jones's time on the American stage is finally coming to an end," Bankston added.
Also Read: Beyonce to remove offensive lyric from Heated song after disabled community outcry
The defamation suit by Sandy Hook victim's parents
Heslin and Lewis, whose son Jesse Lewis was killed in Sandy Hook's mass shooting, took the stand during the trial, detailing the mental suffering, death threats and harassment they had to go through from fringe conservatives after "Alex Jones went on the rightwing conspiratorial outlet Infowars as well as his other media platforms to trumpet lies that the 20 children and six adults murdered in the 2012 Connecticut school massacre never actually died", The Guardian said. Jones had said that the victims and their families were "crisis actors" trying to force gun control.
Also Read: Bieber is back! Singer returns on stage post Ramsay Hunt diagnosis
Gun control has become a real issue across United States after recent months have seen a heinous rise in mass shootings claiming lives of countless innocent people. Gun control activists and many lawmakers are pushing for gun reforms and amended gun legislation to rein in the wide use and trade of guns.