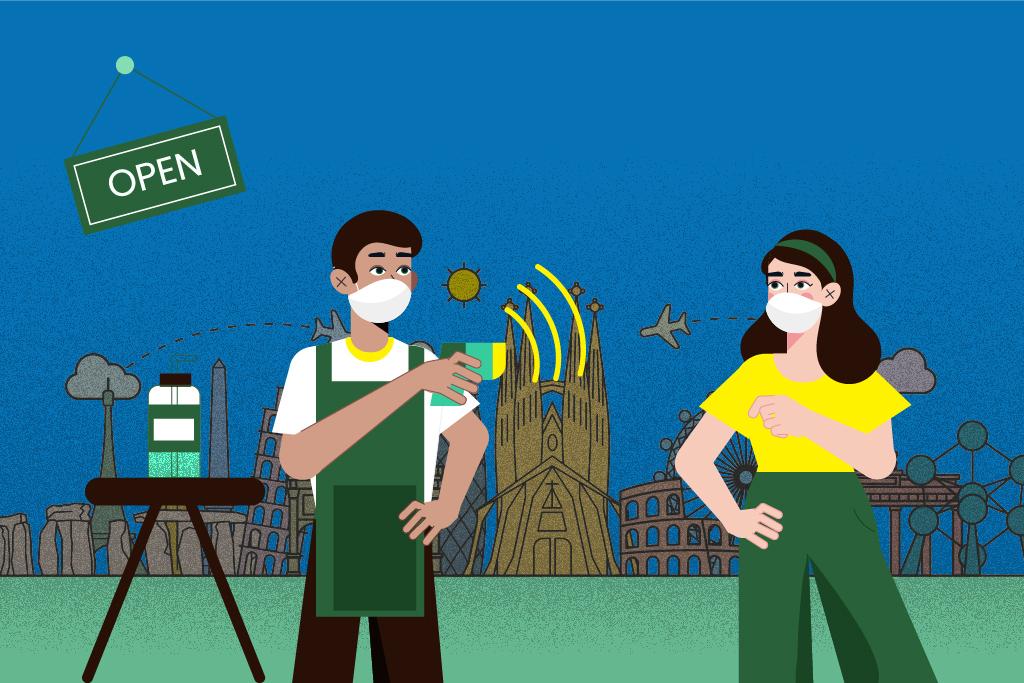 After months of pandemic struggle, here's how Europe has evolved
It has been more than six months since the Coronavirus outbreak hit the world starting from China's Wuhan city. The rapidly spreading COVID-19 outbreak was declared a pandemic by the World Health Organization in early March, following which it has infected more than 11.4 million people globally and over 534,000 people have died from the disease. From businesses to governments, COVID-19 has impacted billions of people across several countries in the world.
The epicenter of the virus moved from China to Europe, particularly in Italy and Spain, in the first half of Marsh itself, making the lives of more than 440 million citizens across the 27-nation bloc difficult. The EU entered into a crisis mode – lockdown was imposed, free movement of people and goods was restricted, medical supplies were stockpiled and internal and external borders were closed by the government. With businesses shut down, European economy faced the worst recession since the Second World War.
However, after weeks of shut down and intensive efforts of the medical professionals to combat the virus infected patients, Europe is emerging from the severe socio-economic impact of the pandemic. After battling the Coronavirus outbreak, several European countries including Germany, Italy, Space, Greece, and Portugal have relaxed their restrictions in a bid to resume their economic activities. While the virus is here to stay, Europe is trying to settle down in a new normal. Evidently, returning to normal life is slow and less dynamic with some restrictions still in place. People are wearing face masks and maintaining social distancing in public spaces to ensure health safety.
Significantly, European leaders are also taking all precautionary measures while reopening the economy amid concerns of a fresh wave of transmission.
Notedly, European Union countries initially failed to establish a collective preventive response against the pandemic in a bid to ensure an effective domestic response. But, with continuous efforts, European Union leaders pledged to join hands in response to the novel Coronavirus while addressing issues of regional and international interest. From providing essential medical supplies to handling economic crisis, EU leaders have announced close cooperation in tackling the crises.
The seriousness of the pandemic has changed the way governments will respond to a crisis in the future. Better preparedness and effective decision-making in the public interest will lead the way for administrations in handling complex situations such as pandemics and climate-induces disasters like floods, cyclones, and earthquakes.
As governments have started easing their lockdown restrictions, WHO Director-General Dr Tedros Adhanom Ghebreyesus has also warned that the pandemic is "speeding up" and the "worst is yet to come". Noting that the virus to control the COVID-19 infections is a long way to go, he suggested five priorities for governments to focus on to ensure public health and safety amid the ongoing pandemic. From regular washing of hands to ensuring wearing masks in public places, he called on the government to improve surveillance to find infected cases and accelerate research to find ways to suppress the transmission. Finally, he laid emphasis on the need for global solidarity in political leadership to combat the pandemic.
Also Read:- Lebanon: Economic crisis pushes Diab's government for resignation