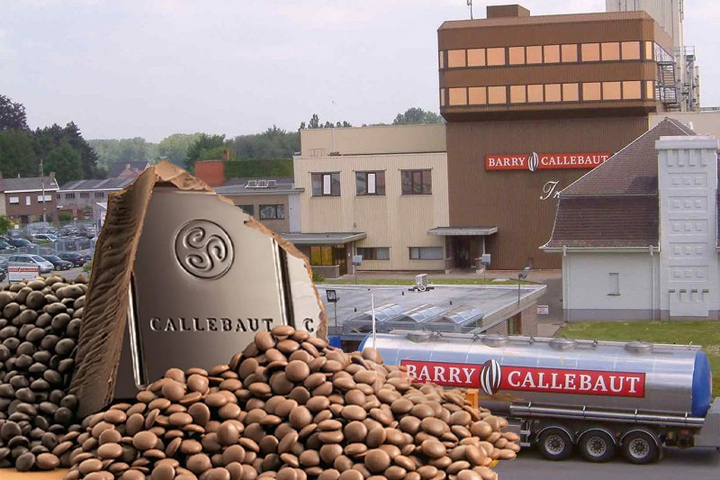 world s biggest chocolate plant restarts after health scare 720
After health concern, world's largest chocolate plant restarts
A chocolate factory in Belgium that bills itself as the largest chocolate-making plant in the world announced Monday (August 8) that it has resumed operations after being shut down for the past six weeks to eradicate a salmonella outbreak.
According to Barry Callebaut, the Swiss business that operates the factory, three of the 24 production lines at the facility in the town of Wieze have restarted operations, and the facility has also made its first delivery.
The plant, which supplied industry giants such as Hershey, Nestle, and Unilever but not directly to consumers, was shut down at the end of June when salmonella bacteria was discovered in one of the lots that it produced.
Zurich-based Barry Callebaut has stated that it has successfully suspended shipments and alerted customers in a timely manner in order to avoid contaminated chocolate from reaching retail locations.
It was determined that lecithin, an additive used to give foods a smoother consistency, was the source of the contamination, which led to many weeks of intensive cleaning.
Korneel Warlop, a spokesman for Barry Callebaut, told AFP that the company will continue to exercise extreme caution because "this operation is unprecedented" and "the procedure of cleaning and disinfection takes a lot of time."
Related Posts
He stated that despite the fact that the factory was only producing a "pretty low volume" at the moment, it has plans to reactivate other production lines "in the weeks to come."
The Belgian body responsible for food safety stated that it was continuing to monitor output at the plant.
Around 600 people are employed at the Barry Callebaut plant, which is a crucial unit in the company's entire output, which in the 2020-2021 fiscal year amounted to 2.2 million tonnes and was produced in more than 60 sites across the world.
The firm boasts that its Wieze plant is "the biggest chocolate factory in the world," and the fact that it is manufactured in Belgium, a country often regarded as producing chocolate of the highest possible quality, adds to the product's allure.