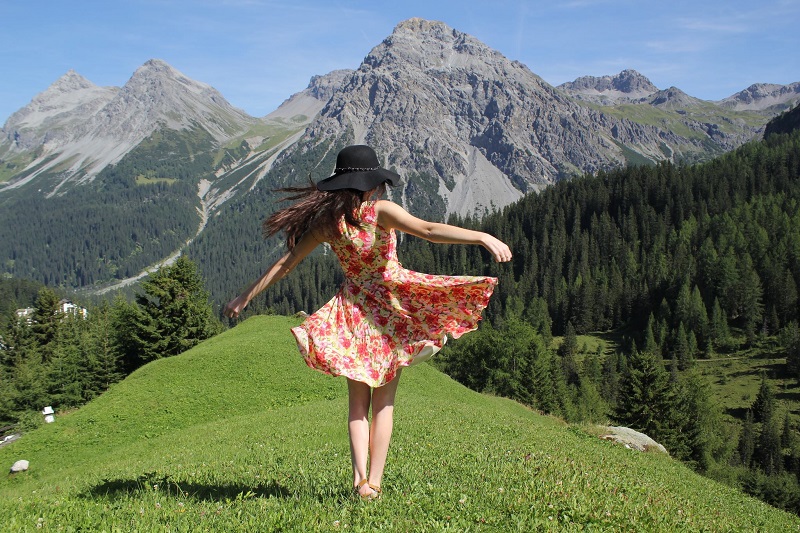 the 10 safest countries where women can travel alone
The 10 Safest Countries Where Women Can Travel Alone
A woman must have freedom to travel wherever she wants. We really want females don't have to look for safe places to travel alone. But unfortunately the reality is cruel.
Thus if you're a female who is looking for safer & calmer locations for your solo adventure, this article is for you. Let's get the insights of the 10 safest countries where women can travel alone.
Also Read: 5 Most Richest European Countries As Per Their GDP
List Of Top 10 Safest Countries For Solo Female Travel In 2022
1) Iceland
If you are lovers of cold and adventure, this country is the one. It is considered the country with the best level of security for women traveling alone.
The beauty of its mountains, northern lights and landscapes are optimal for living a great adventure in this country.
2) Denmark
Data from various organizations indicate that it is the second most peaceful country in the world, and for this reason it tops the list of countries for women to travel alone.
Although it is a really expensive country, it is compensated by its historical beauties, its striking chocolates and unusual settings that tourists can find.
3) New Zealand
The ranking positions this country as the third best place for adventurers. In addition, it is also in third place in the Global Peace Index.
To visit New Zealand is to disconnect from known reality. Its landscapes and radical places manage to captivate any visitor.
Added to this, it was the setting that served for the film adaptations of The Lord of the Rings.
4) Austria
If you like romantic places, this is the one. Austria captivates all female travelers with its architecture and history on every street.
They can visit palaces, visit memorial sites and also taste one of the most appreciated coffees in the world. Quite an experience!
Also Read: Top 10 Richest Countries In Asia You Need To Know About
5) Swiss
In fifth position is Switzerland, which highlights the impressive Alps that cross it. This destination combines history, cold and music, which stand out among its characteristics.
It is the ideal place for tourists to take advantage of exotic spaces without having to worry about security during their stay.
6) Netherlands
The combination of gastronomy, art and of course flowers, is what travelers will find in this great country. If you are thinking of venturing into Europe, this is a great option.
This country has all the benefits for women to travel alone, being calm about all the adventures they will do.
7) Finland
One of the Nordic countries stands out on this list, since lovers of cold and snow will be able to live this experience in its maximum splendor.
The diversity of hotels that there are, and even areas to visit, makes it a safe and attractive country for women.
Also remember that it is the official land of Santa Claus… Confirmed!
8) Canada
The first country in the Americas on the list is Canada, and it is a receptive nation to all types of travelers, and women who travel alone are not left out.
Its inclusive policies, modern cities and first world landscapes make it a striking country to visit. From coast to coast, Canada offers plenty of tourist options to explore.
9) Sweden
The land of kings, queens, princes and princesses stands out on this list, we are talking about Sweden. This European country is one of the least populous and has great contrasts in its landscapes.
Much of the places have not been explored, and remain intact. In addition, Stockholm attracts the eyes of female travelers as it is the most colorful city in the world.
Also Read: Which are the 10 poorest countries in Asia with lowest GDP
10) Belgium
The last country, but not least, is Belgium. For lovers of medieval architecture, this is the place to visit.
A great variety of buildings in Brussels, its capital, were erected in the Middle Ages, so when you visit them you will be guaranteed to travel back in time.